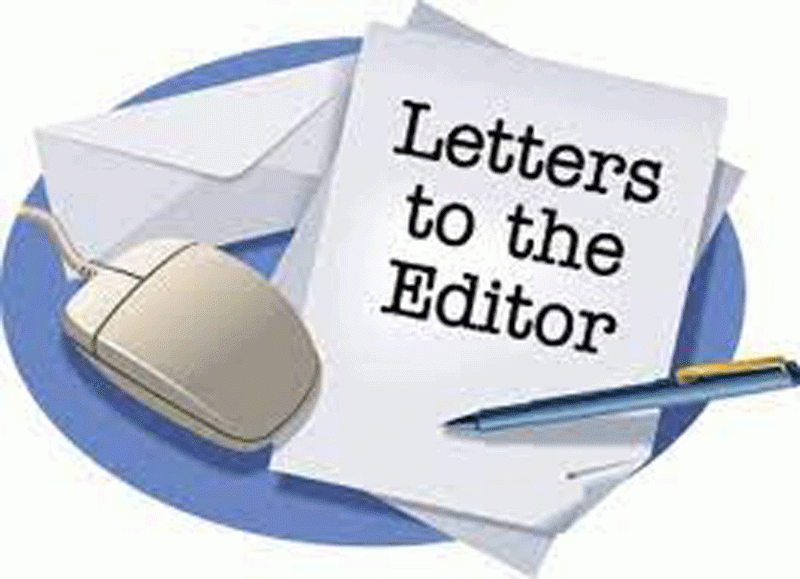 PRESIDENT Emmerson Mnangagwa is announcing election day when thousands of pupils are being sent back from school over school fees arrears.
Hospitals are now death traps and the medical staff is always working under protest.
Under the leadership of the late former President Robert Mugabe and Prime Minister Morgan Tsvangirai during the Government of National Unity, basic commodities were affordable.
Under the leadership of Mnangagwa, we have witnessed so many scandals perpetrated by senior government officials. Some of the high-profile scandals include the gold smuggling recently exposed by Al Jazeera, looting of COVID-19 funds and the Cottco scandal where Justice Wadyajena was implicated, just to mention a few. In all these cases, whistleblowers became victims.
Under Mnangagwa, no one has enjoyed life and the future looks miserable and bleak. Border jumping is becoming the order of the day as citizens flock to neighbouring countries, especially South Africa for employment opportunities.
If the situation we are in is what Mnangagwa views as best, then our country is doomed. Giving him another term is creating another Egypt under King Pharoah.
If Mnangagwa wins this election under the prevailing environment I will not blame or hate him, but the suffering Zimbabweans for hanging themselves. Zimbabweans have suffered enough and it's time to rest Zanu PF. Food prices are going up almost everyday. The exchange rate is changing daily. It's scary.
We're doomed. - Isaac Mupinyuri
Govt must implement electoral reforms
THE Zimbabwe Election Support Network (Zesn) joined the rest of the African continent in celebrating the 60th anniversary of Africa Day running under the theme "Acceleration of African Continental Free Trade Area (AfCFTA) implementation." Annual Africa Day celebrations can be traced back to the formation of the Organisation of African Unity (OAU) now African Union on May 25, 1963 in Ethiopia. The aim of Africa Day is to mirror changes, revel sovereignty of African countries as well as encourage political and economic integration among member States.
In recognition of the importance of democracy, African governments adopted the African Charter on Democracy, Elections and Governance (ACDEG). Article 2(3) of the ACDEG accentuates the significance of regular free and fair elections to institutionalise legitimate authority of representative government as well as democratic change of governments. ACDEG also seeks to promote best practices in the management of elections for purposes of political stability and good governance and to ensure effective participation of citizens in democratic and development processes and in governance of public affair.
As Zimbabwe readies for the 2023 harmonised elections, the network implores the government to implement electoral reforms in line with the dictates of ACDEG which it ratified in 2022.
The charter sets standards for better governance across Africa by promoting and emphasising good governance, popular participation, rule of law and human rights. It also speaks strongly against "unconstitutional changes of governments" and encourages change of power based on the holding of regular, free, fair and transparent elections conducted by competent, independent, and impartial national electoral bodies. Further, the charter encourages State parties to adopt and implement sustainable development policies, promote transparency in public sector management and create conducive conditions for civil society organisations to exist and operate within the law.
The network believes that reviewing outstanding electoral administration issues and promotion of peace before, during and after elections will lead to free, fair and credible elections in Zimbabwe. - Zesn
Expand civic space
WE all want to help shape our futures, our communities, and our countries, but it is not possible when we do not have space to speak up and debate different viewpoints safely, noted United Nations High Commissioner for Human Rights Volker Türk on Friday as he made a clarion call to protect and expand civic space. Civic space is the environment that enables each and everyone to play a role in political, economic, and social life, at all levels, from local to global.
Civic space is a human rights issue, it is a peace issue, it is a developmental issue. It is key for sustainable and resilient societies, yet it is under increasing pressure from undue restrictions and repressive laws. From threats and attacks on journalists and human rights defenders, online bullying and harassment, crackdowns on peaceful assembly, to internet shutdowns.
States must step up efforts to protect and expand civic space as the precondition for people to be able to sustainably enjoy all other entitlements enshrined in the Universal Declaration of Human Rights, from access to health care and clean water and quality education to social protection and labour rights.
Pressure on civil space continues despite the inspiring commitment of civil society groups, among them human rights defenders, journalists, trade unionists, environmental groups, climate justice advocates, LGBTIQ rights defenders and the feminist movement, youth and anti-racism activists, and migrant rights defenders to addressing the world's most pressing crises, from growing inequalities to the triple planetary crisis of climate change, pollution and biodiversity loss.
He called on businesses to step up, by substantially increasing their investment in preventing and responding to online harms, particularly in non-English language environments, stressing that doing business in any location requires making sure you can do so safely, in line with the Guiding Principles on Business and Human Rights.
He also thanked civil society for its tireless and invaluable work, describing civic space as the best indicator of a State's commitment to upholding the noble aspirations of the Universal Declaration of Human Rights, a State truly willing to recognise violations when they occur, and work continuously to better protect human rights. - Volker Türk UN High Commissioner for Human Rights
Related Topics