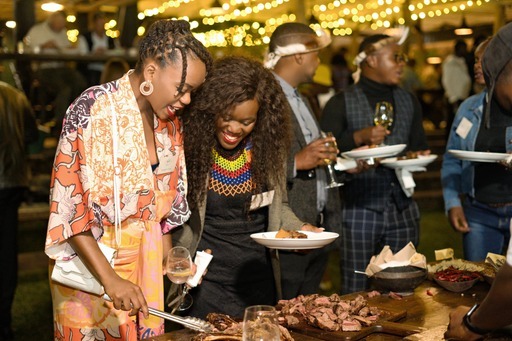 BY WINSTONE ANTONIO RECENTLY IN VICTORIA FALLS
IMAGINE this, flying to and from the resort town of Victoria Falls just to have game meat for dinner.
Sounds so fascinating to live the flamboyance of celebrities and for journalists, once in a while they do get a chance to take a peek at this fairy-tale of lifestyle — it all comes with the nature of the job.
And as I flew on Africa Day to Victoria Falls for the second edition of the Taste of Game Zimbabwe dinner at the Zambezi House I could not help, but reminisce on old memories of chewing game meat while growing up at a farm in Centenary in Mashonaland Central province.
Back then game meat was easily accessible, courtesy of the white farmers who would share it with the workers. Many farm workers at Centenary farms like Oban, Nyamanetsa and Mwonga also known as PaChigumbo would get game meat as part of their ration that also included an assortment of groceries.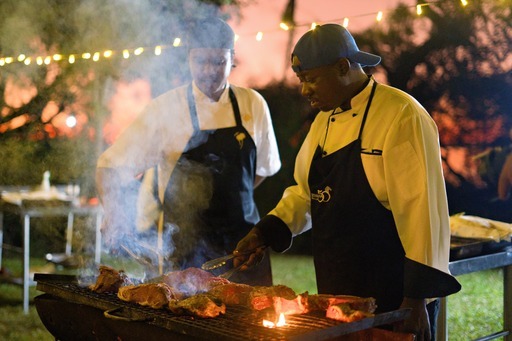 So I was fortunate enough to taste different kinds of game meat such as that of buffalo and elephant when I was still a toddler. I came to appreciate that all those different bush animals I had seen on television and magazines could be consumed too.
While some animal rights groups would raise hell at game being served for dinner in Africa game meat has been part of the continent's diet for generations. And in Zimbabwe that tradition, which had been promoted by white commercial farmers died in 2000 following the violent invasion of their farms by land hungry indigenous people.
And as the plane landed at Vic Falls Airport I could not, but feel bad that my own people had failed to carry on the tradition. Instead the new farmers, who took over the commercial farms, allowed all the game to be butchered by poachers who sold it for profit.
Anyway, so much for old rusty memories, it was time to once again enjoy the succulent taste of Africa at the majestic Victoria Falls, one of the seven natural wonders of the world, which straddles Zimbabwe to the west and Zambia to the east.
The Taste of Game Zimbabwe dinner was courtesy of the host Oppenheimer Generation Research and Conservation and Shangani Holistic, in partnership with Michelin Star chef Jan Hendrik van der Westhuizen.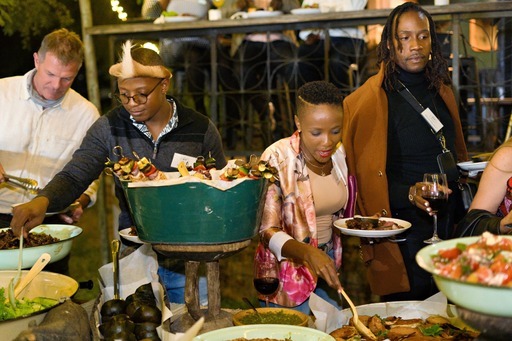 Having been launched last year in South Africa, Taste of Game sensory according to its organisers aims to further explore the game meat landscape. This is in support of Africa's wildlife economies with a focus on Zimbabwe, the game meat sector and the state of African wildlife economies.
Game meat has historically been, and still is, an essential source of protein and income for millions of local communities.
Invertebrates, amphibians, reptiles, birds and mammals are eaten across the world and some of them also hold an important place in traditional cultural values and practices.
At the dinner venue (the Zambezi House), located on the shores of the mighty Zambezi River, a cool breeze blowing from the stream greeted guests dressed in African attire as prescribed on the invites.
Dressed for the occasion, the guests from neighbouring countries such as South Africa and Zambia had to collect a name tag at the well-lit entrance and a welcome drink of one's preference followed.
With glasses of different beverages in hand the welcoming wafts of the smoky, meat-infused aromas filled the air as guests mixed and mingled for about an hour before dinner was served.
As the guests patiently waited for dinner to be served, they had the opportunity to see the chefs and braai masters go through their routines.
The huge traditional three-legged "aluminum" pots stewing meat under wood fires and the smoke rising from grills were a marvel to watch.
As guests waited for dinner, the night's highlight was a taste of the game meat competition featuring blindfolded celebrities led by radio personality MisRed.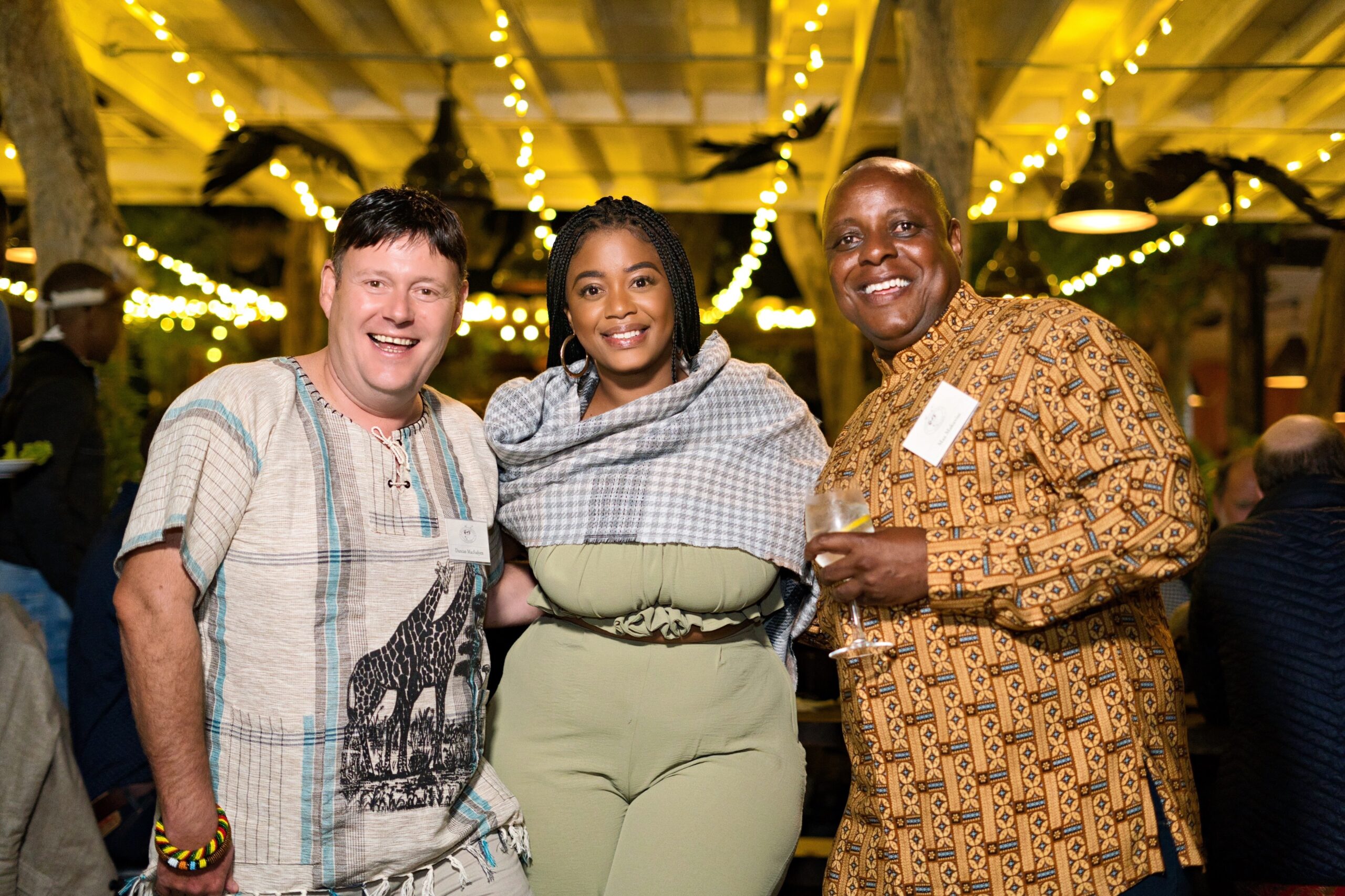 The aim of the competition was to see how good were the celebrities' taste buds and if they were good enough to identify the different game meat that was served.
Jay Badza emerged the competition's winner after a round of four tastes.
For his triumph, Badza got an opportunity to enjoy a meal at the Young J Restaurant as well as a cookery book.
Soon after the competition, it was that time everyone had patiently waited for.
The dinner time!
It was the opportunity to taste game meat many had never eaten before.
On offer to the guests on that chilly night were different game meats that included, but not limited to Eland, Kudu, Wildebeest and Impala, highlighting the richness of the country's wildlife.
Well-cooked and roasted, what a game meat festivity it was. Surely nothing beats the deliciousness of game meat.
After the dinner, some guests took to the dance floor showcasing their dancing skills to a variety of African music.
Apart from the dinner, that turned out to be a game meat festival, it was an opportunity to understand the nuggets of wildlife economy and issues of conservation.
Much of the night's conversation was centred on wildlife issues that gave a broader appreciation that Zimbabweans must at least have a positive mind-set about the country's wildlife because it has the potential to unlock the nation's economy.
For sure, Zimbabwe has the most amazing wildlife that needs to be conserved for future generations.
It was a fantastic experience, indeed, having to taste game meat after such a long time.
Follow Winstone on Twitter @widzoanto
Related Topics