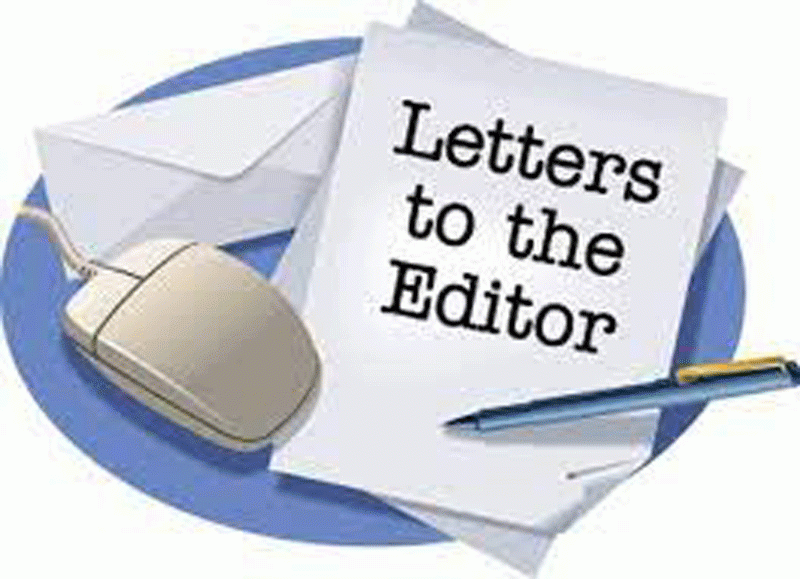 Most poor households face increased food gaps as lean season peaks
AS the peak of the lean season sets in, Crisis (IPC Phase 3) outcomes are present across typical deficit-producing areas, with most poor households facing increased food gaps.
In the communal areas of the surplus-producing areas, Stressed (IPC Phase 2) outcomes are expected to prevail, while the more productive resettlement areas are expected to maintain Minimal (IPC Phase 1) outcomes throughout the lean season.
However, the start of harvests in April/May is expected to improve the availability and access of staple and other food crops across the country.
In January, most southern, eastern, and western areas experienced prolonged dry spells, resulting in moisture stress mainly for crops in the late vegetative and early reproductive growth stages.
This dryness compounded dry spells experienced from mid-to-late December, with a potential reduction in cropped areas.
In northern Zimbabwe, well-distributed and normal-to-above-normal rainfall in January is improving crop conditions, but general fertiliser access is limited for some farmers, which, if it persists, may eventually reduce potential yields in some of these typical surplus-producing areas.
Additionally, the harvesting and curing of dryland tobacco has begun, with the curing of the irrigated crop reportedly almost complete. The 2023 tobacco marketing season will likely begin in late February/early March.
Parallel market exchange rates increased in January after the December festive season.
The United States dollar is trading at up to $1 200, nearly 25% above the peak December rates.
Price increases are being recorded for some basic commodities, even in US$, which is atypical this time of the year.
As demand for cereal increases through the lean season, market supply is declining, particularly in most deficit-producing areas. This has increased prices in some monitored markets by up to 20%.
The demand for maize meal is also increasing, with imported brands remaining available, especially in some southern areas, despite the import ban in November 2022.
Across Zimbabwe, some poor households are engaging in petty trade and casual labour and collecting and selling seasonally available wild foods to earn income.
Since December, households have been harvesting, selling, and consuming mopane worms, also known as amacimbi or madora, particularly in the southern and western districts.
The highly-nutritious and popular worms are reportedly available in near-record numbers this year.
The availability of seasonal domestic and wild fruits and "vegetables" is supplementing household food consumption in some parts of the country. Households are increasing livestock sales with the start of the new school year. - Famine Early Warning System
Law does not allow resubmission of draft delimitation report
THE Election Resource Centre (ERC) takes note of the submission of the delimitation report by Zimbabwe Electoral Commission (Zec) chairperson Justice Priscilla Chigumba on February 3, 2023.
The ERC further notes erroneous public comments stating that the draft delimitation report which was submitted was not final.
Procedure
Section 160(7), (8), (9) and (10) details the submission process of the delimitation report.
lThe Constitution [section 160(7)] states that after carrying out the delimitation exercise, Zec must submit to the President a preliminary report, which must be laid before Parliament within seven days. (This was completed, with the preliminary report being submitted by Zec on December 26, 2022.)
lFollowing the submission of the preliminary report to Parliament, the President and Parliament had 14 days to refer the report back to Zec for further consideration of any matter or issue. (This was completed, with the President handing over Parliament's ad hoc committee report to the Zec chairperson on January 20, 2023, while President Emmerson Mnangagwa submitted his comments to the Zec chairperson on January 23, 2023.)
lOnce the report has been referred back to Zec, according section 160(9) of the Constitution, Zec may give further consideration to the matter or issue concerned, but the commission's decision on it is final.
The Constitution does not allow for resubmission of a draft delimitation report for further consideration.
lAfter considering matters or issues raised by the President and Parliament, Zec must submit a final delimitation report to the President, giving the President 14 days to gazette the final delimitation report. (The ERC notes that on February 3, 2023, Zec submitted the final delimitation report in line with the Constitution, with the Office of the President and Cabinet confirming the submission of the final delimitation report as per the law.)
Resubmission of a preliminary delimitation report
There is no constitutional or legislative provision that allows for the resubmission of a preliminary delimitation report by Zec following the initial submission of the preliminary report.
The Constitution states that once the commission considers issues raised by the President and Parliament, its decision is final and must submit a final report.
The finality of the commission's decision is to protect its independence in carrying out the delimitation process, and not potentially submit Zec to the undue influence of stakeholders, by repeatedly submitting the report for comments.
Zec chairperson comments
According to video excerpts published by the Office of the President and Cabinet on February 3, 2023, following the submission of the delimitation report, the Zec chairperson is quoted stating that Zec had resubmitted the delimitation report with corrections made and the "President has the mandate in terms of section 160(10) [of the Constitution] to gazette the final delimitation report within 14 days."
Timelines
With the final report being submitted on February 3, 2023, the President now has 14 days to gazette the final delimitation report, the window ending on February 17, 2023.
ERC
Zim's taxation regime regressive
DESPITE the social and economic woes being experienced in the country, Zimbabwe's taxation system is more regressive than progressive.
A regressive tax system is a tax landscape that imposes more burden on poor citizens, a situation which favours or imposes less burden on the rich.
On the other hand, progressive taxation in this context refers to a tax structure where the rich are made to pay a higher share of their income and the poor citizens are made to pay a proportional amount of their earnings or lack thereof.
Zimbabwe's tax regime can be best understood in the context of the country's commitment to reducing inequality.
Oxfam and its partners produce a Commitment to Reducing Inequality (CRI) Index which ranks 158 governments across the world on their commitment to reducing inequality and measures government policies and actions in three areas that are proven to reduce inequality significantly which are: taxation looking at how progressive structures are on paper and in practice; public services looking at education, health and social protection and worker's rights with a particular focus on women's rights.
According to Oxfam, the tax progressivity pillar of the CRI assesses how well a country's tax policies, and their implementation are reducing inequality with the following indicators:
lProgressivity of tax policies. Are the main taxes — personal income tax, corporate income tax, and value-added tax or general sales tax — designed to be progressive on paper? Does their burden fall more on those who can afford to pay?
lImplementation of tax policies. How successfully does the country collect its main taxes and how progressive does this make tax collection in practice?
lImpact of tax on inequality. What is the impact of the tax collected on income inequality, as measured by the Gini coefficient?
Zimbabwe is not faring well on the regional, African, and global CRI Rankings for tax progressivity, with the country being ranked 13 out of 15 in Sadc, 41 out of 47 in Africa and 133 out of 158 globally, which shows that the country's tax regime falls more on the regressive side.
The spending of tax revenue is a matter of human rights and gender equality as all citizens must pay their fair share and benefit equitably from taxes.
Tax is the largest and most sustainable way to generate income for many countries.
Such taxes must be progressive, meaning that those who have more income should pay a higher proportion of their income in tax than those who earn less.
In order to promote sustainable economic growth and poverty reduction, development efforts must ensure that policy interventions in taxation systems do not negatively affect the intended outcomes in the area of poverty reduction, reducing inequalities and gender equality.
The urgency for structural changes to make taxes work for ordinary persons is clear.
Budget expenditures must be aligned with the objectives and goals of the National Development Strategy 1 and the Sustainable Development Goals.
Under the Sustainable Development Goals, agreed upon in 2015, the international community, Zimbabwe included, committed to eradicate poverty by 2030 and this can be achieved through progressive taxation systems that alleviate the heavy tax burden placed on poor and marginalised groups. - Zimbabwe Coalition on Debt and Development
IN response to Zim gallops towards full dollarisation, BISHOP CHIKUKWA says: We cannot continue running away from the truth. Things are very bad out there, and getting worse by the day.
JOHN AVERY says: It's very logical that Zimbabwe dollarises and it makes sense considering that most transactions are being done using United States dollars.
IN response to Electoral Bill targeted at us: CCC, FARAI RONOLEDI says: Zimbabwean politics is so confusing. Last time it was said all Members of Parliament who embezzled Community Development Fund money should not contest, and the opposition protested. So how do we proceed?
REX CHISALE says: Where do we go from here when things are going from bad to worse, with the Zimbabwe Electoral Commission seemingly targeting CCC.
IN response to Man jumps from 9th floor of CBD building, survives, TRINA CAINE says: Quite sad. I pray that he recovers and that he gets the psychological support he needs to overcome whatever caused him to want to take his life.
IN response to Structures old fashioned: CCC, TAU MWALE says: Let's be frank here, politics is a game of numbers. You cannot be so sure as a political party of the number of your followers registered to vote without structures, unless it's a cult. In politics, you don't rely on assumptions, you work with numbers. You should be able to count the number of people in your camp. Given the dynamics of our politics, there is need for projections based on membership.
IN response to South Africa's biggest cement firm mulls sale of Zimbabwe unit, TEDIOUS SESEDZA says: It's a positive move considering the sabotage by the powers-that-be in a certain political party, whereby if you don't support its programmes, they make it very difficult for you to operate.
SIMON VAN NHUNZVI says: Something is wrong, it seems companies are no longer comfortable operating in Zimbabwe. PPC is mulling exiting Zimbabwe. Before, it was Tongaat Hulett.
Related Topics