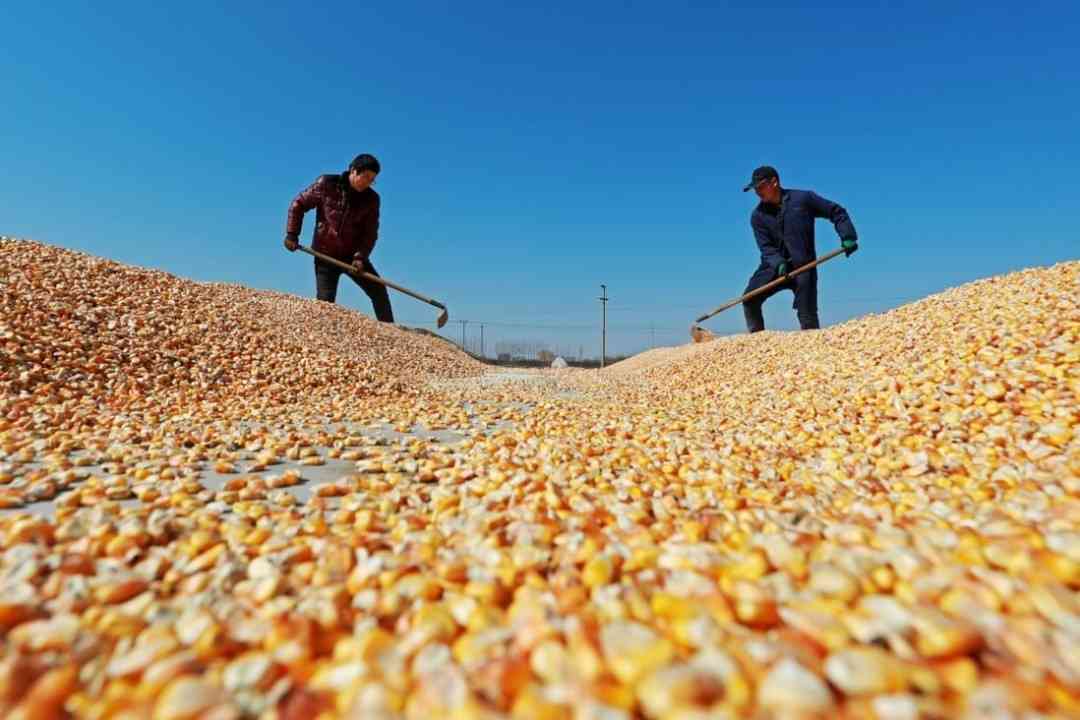 The Chinese leadership has ramped up efforts to ensure there is enough food for its population amid the falling food self-sufficiency rate. As a matter of facts, national food output in China slumped from 93.6 percent in 2000 to 65.8 percent in 2020, and it is expected to reduce to 58.8 percent by 2030. According to some agriculture economists at Beijing-based Renmin University, China will face greater pressure on resources and more severe challenges in ensuring grain and food security ahead.
While the Asian superpower made advances in industrial and technological areas, its farm sector seems to have remained ignored and underdeveloped. China has to feed 1.4 billion people—about 20 percent of the global population, yet the land useful for cultivation is just 7 percent of total farmland in the world. It goes without saying that there has been a sharp increase in food imports in the past two decades, as China has become a major buyer of soybeans, corn, wheat, rice, beef, pork, barley and sorghum. "China remains the goliath of global soybean demand. Over 60 percent of related trade around the world is destined for the country," stated American Soybean Association.
Notably, China's agriculture has been marred with low efficiency, as according to statistical data the average production cost of rapeseed is twice that of Canada, and the average yield of spring rapeseed is 70 percent of Canada's. Likewise, the average cost of soybean is 1.3 times that of the United States, and the yield is less than 60 percent of that of the United States'. Ma Wenfeng, a senior analyst with Beijing Orient Agribusiness Consultant, said crop output in China has not increased in the past decade, thus widening the gap between China and other advanced agricultural countries in terms of productivity. Except for wheat, China is lagging farther behind in that aspect in most crops compared with the world's major food exporters, such as the US, Canada and Australia. This is one major reason why food security has become China's most fundamental interest for President Xi Jinping. Researchers said around 30 percent of all farmlands in China suffers from soil erosion, while an additional 40 percent is at risk of turning into desert. Xi expressed concerns over the fast degradation of farmland and sought the total farmland does not fall below the "redline of 120 million hectares." Disruption of global food supplies is harmful to China, which it witnessed during the COVID-19 pandemic and the Russia-Ukraine conflict. As Xi acknowledged, the Ukraine conflict showed the "extreme importance" of food security.
Furthermore, China has witnessed ill effects of climate change as extreme rains, flooding, prolonged droughts, and heatwaves in recent years led to massive farm losses in recent years. The situation could be worse in the coming days. More occurrences of extreme climate events, such as flood, drought and typhoon, will certainly present major risks to the country's food security both in the short term and long term, according to researchers from Nanyang Technological University in Singapore. Chinese government has been taking measures to enhance food production and mitigate food security risks. "We must reinforce the foundations for food security on all fronts," Xi said, a reason for which he has proposed a law that focuses on preventing the loss of arable land besides improving crop output. According to the draft law, the State shall restrict the conversion of cultivated land to other agricultural uses, such as forests and grassland.
Land encroachment and fast conversion of arable land into development areas are going on unabated. According to a study by Nanjing University, about 24.72 percent of the regions that have become hotspots of cropland loss in the past three decades, are in main grain-producing areas. "The central government issues numerous decrees to protect agricultural land from conversion, yet the loss of high-yield agricultural land continues. As a result, food security in China has always been placed high on the national political agenda," reads the study report. Beijing seeks to restore the farmland. However, experts are apprehensive about the reversal of land, as the value of the agricultural land has been almost destroyed after being used for real estate and factories. While it could certainly be used to grow crops again, the open question is whether it will work or, more likely, it has become unsuitable for agriculture.
Related Topics