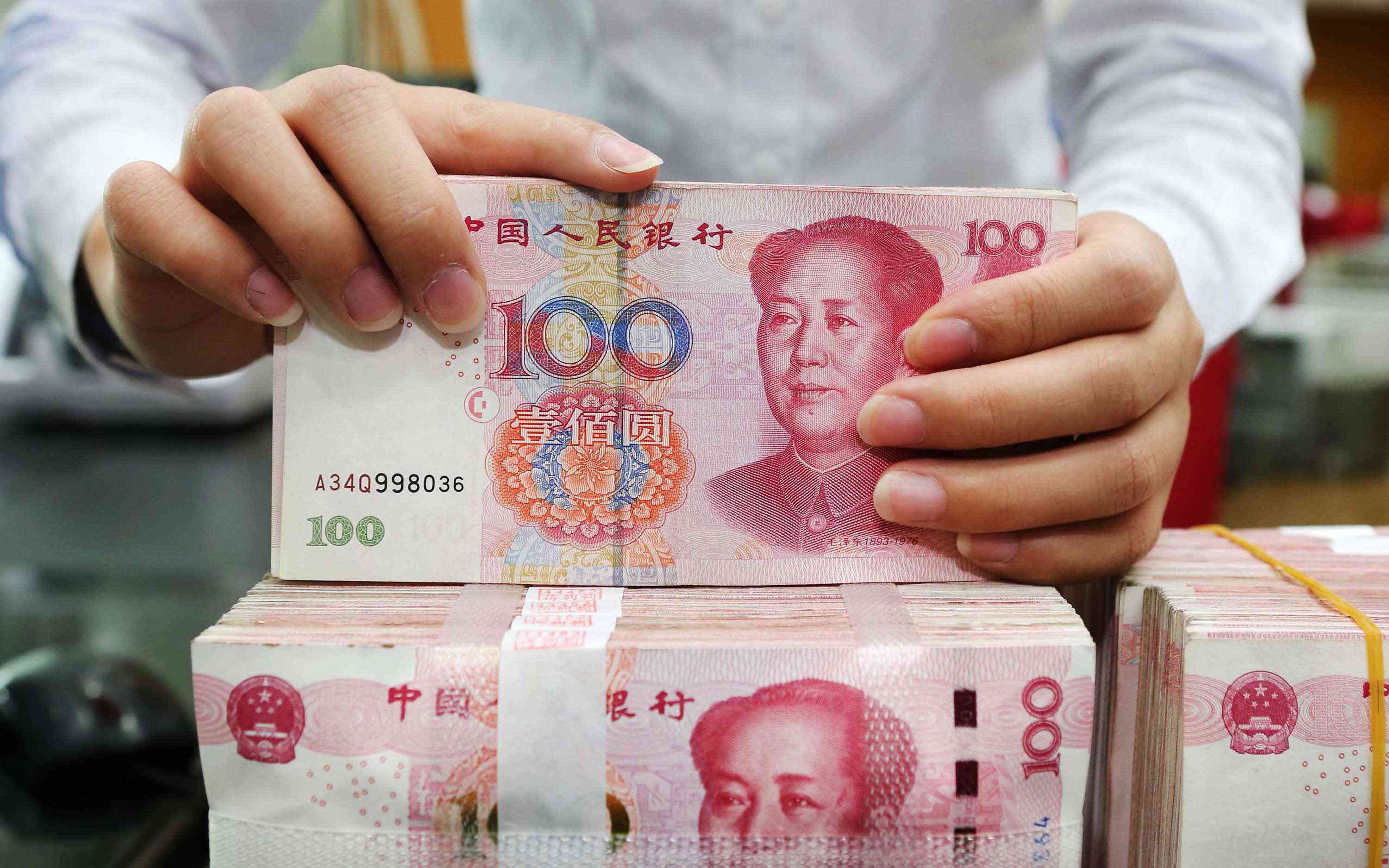 Investment by foreign companies in China tumbled to its lowest level in 18 years in the second half of last year, buffeted by tensions with the U.S., a dimming growth outlook and fears of possible backsliding on economic reforms.
Foreign direct investment into China totaled $42.5 billion between July and December 2022, according to an official balance of payments. That constituted a 73% decline on the year, the sharpest drop dating back to data in 1999. Half-year totals had averaged more than $160 billion between late 2020 and early 2022.
Meanwhile, foreign direct investment by Chinese companies grew 21% to $84.2 billion. The $41.7 billion net outflow marked the first in five and a half years.
Companies' reluctance to make new investments in China has been fueled in part by fallout from the country's zero-COVID policy. Actually utilized foreign direct investment -- which includes reinvested profits -- in the last quarter of 2022 fell 35% on the year to $33.8 billion, the steepest drop since the availability of comparable data in 1996, according to the Ministry of Commerce.
Recent years have seen almost no new entries by European companies, according to an analysis of investment into China by New York-based Rhodium Group. And among businesses that continue to invest in China, the research firm noted a trend of "internal decoupling," with companies including large automakers segregating their Chinese and non-Chinese supply chains to limit risks such as technology leaks.
Other companies have scaled back their Chinese operations or pulled out entirely, reflected in balance of payments data as a drag on total investment. By the end of 2022, the number of foreign manufacturers and other companies in the industrial sector in China was down 0.5% on the year, the first decline in three years.
This comes as tensions between Washington and Beijing over advanced technologies have increased risks for companies with China at the center of their supply chains. By the end of last year, Sony Group had moved most of its camera production for Japan, the U.S. and Europe from China to Thailand.
Growing uncertainty about the outlook for China's economy amid its since-shelved zero-COVID policy also spurred some companies to bow out, including Japanese take-out lunch box maker Plenus and eyeglasses seller Aigan.
After lifting its zero-COVID measures in late 2022, Beijing is rushing to get the economy back on track; some are eying the upcoming National People's Congress in March as a possible occasion for the government to announce new economic stimulus measures.
Actually utilized foreign direct investment jumped 20% on the year in January, Ministry of Commerce data shows.
But whether the inflow will last remains unclear, as many companies remain distrustful of Beijing when it comes to pandemic control measures taken without regard for economic cost. In a survey last June by the U.S.-China Business Council, 44% of member companies said it would "take years to restore confidence" in the Chinese market even if the government changed course.
Meanwhile, friction between the U.S. and China continues to mount, with U.S. President Joe Biden's administration considering a total ban on investment in China in certain high-tech fields, according to U.S. media.
These developments come as some observers worry that the team steering economic policy in Chinese President Xi Jinping's third term could undo decades of progress on opening up the country to foreign players that was set in motion by Deng Xiaoping.
Li Qiang, a close ally of Xi, is set to take over as premier in March, without first serving the customary stint as vice premier to learn the ropes. Meanwhile, reformers such as Vice Premier Liu He, central bank governor Yi Gang, and Guo Shuqing, head of China's top banking and insurance regulator, are expected to depart.
As foreign capital has shifted away from China, investment in developing economies in Southeast Asia has increased.
Thailand, for one, saw new applications for foreign direct investments jump by 36% last year to 433.9 billion baht ($12.4 billion).
Taiwan's Hon Hai Precision Industry, also known as Foxconn, started construction on a new electric vehicle assembly plant in the country in November. U.S. grain giant Cargill is also planning a bioplastics plant there.
In Vietnam, authorized direct investments by foreign companies rose by 15% last year. Samsung Electronics spent $220 million to open a research and development center in Hanoi that will accommodate about 2,200 researchers. The center is part of Samsung's plan to position Vietnam as a global strategic smartphone hub.
China has boosted domestic productivity by drawing foreign capital and technology. But now, with the country's graying society and declining birthrate, a stagnation in foreign investment risks further hamstringing the country's economic growth.
Related Topics