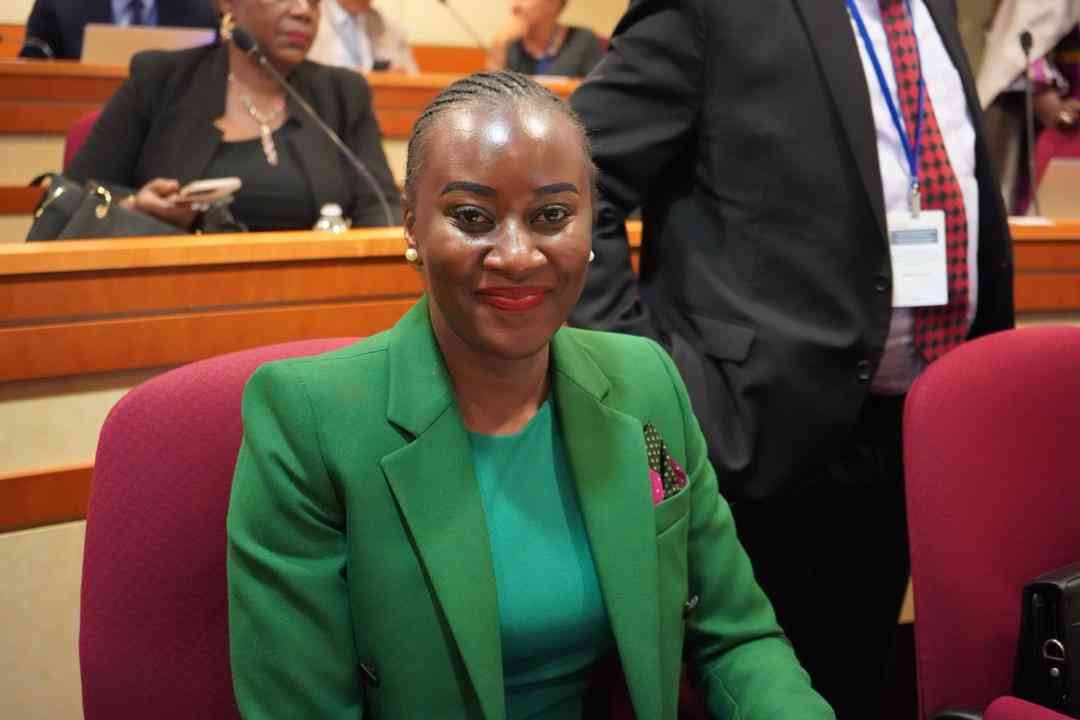 The World Health Organization virtually launched its Commission on Social Connection, which will have its Secretariat housed at the UN headquarters in Switzerland running under a 3 year term with members from various institutions.
The 11 member Commission was appointed by the WHO Director General Dr Tedros Adhanom Ghebreyusus and will be Co-Chaired by Commissioner Chido Mpemba, who is also serving as the youngest co-chair in a W.H.O Commission and currently the youngest diplomat in the African Union Chairperson's cabinet alongside Dr Vivek Muphy who served as the 19th Surgeon General under President Obama administration and is currently serving as the 21st Surgeon General of the U.S state Department.
Speaking during the E-launch,The Co-Chair;Commissioner Mpemba said that Social isolation knows no age boundaries, impacting 1 in 4 older individuals globally and 5-15% of adolescents.
"As the African Union Chairperson's Youth Envoy, I have seen firsthand, how young people, the innovators of our society, have grappled with the lack of social connection. Despite increased digital activity, some have turned to online platforms to alleviate disconnection, revealing a complex interplay between technology and genuine human connection," said The Commissioner.
She also noted that in continents such as Africa,where the majority of the population comprises young people facing multiple challenges, from displacement to unemployment, the struggle to remain socially connected intensifies. Digital spaces, while offering refuge for some, also present limitations on authentic human connectedness, highlighting the intricate relationship between social ties and societal well-being.
"Let us translate Ubuntu into action globally, connecting more, bridging gaps, and eliminating loneliness to cultivate meaningful social ties. The time has come to harness the power of connection for comprehensive well-being. I am honored to be part of a Commission dedicated to delivering global solutions for social connection as a catalyst for development,"she emphasized.
Meanwhile other Commissions are Ayuko Kato The Japanese Minister in charge of loneliness and Isolation,Jakob Forssmed,Sweden Minister of social affairs and public health, Dr Cleopa Mailu.
The list also includes Haben Girma US disability rights advocate, and Karen Desalvo,US Chief health officer, google.
Related Topics