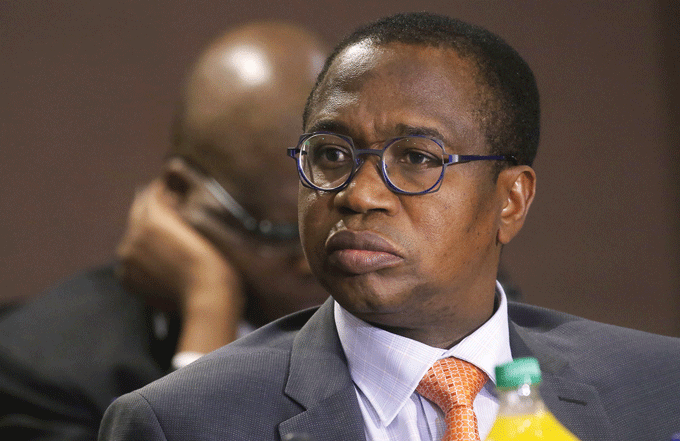 THE biggest story last week was that the world's largest private metal trader and second-largest oil dealer, Trafigura Group shall be paid US$225,6 million by nickel and gold-mining subsidiaries of State-run Kuvimba Mining House for fuel bills Zimbabwe owes the group on contracts dating back to 2016.
The mines involved are Freda Rebecca, Shamva and Bindura Nickel.
This revelation raises a lot of questions as to the state of our indebtedness to the world out there, which leaves some of us wondering whether the country still has any riches. If it still has these riches in the form of minerals, are they not being extracted at such a rate that the country is literally being mortgaged?
It is in the public domain that Kuvimba's subsidiaries Freda Rebecca, Shamva and Bindura Nickel have been doing well, declaring dividends, to the point of the Finance minister Mthuli Ncube telling us mid last year that the country's white former commercial farmers will be compensated for loss of their property and land with some of the money these companies are making.
"An amount of US$1 million was declared in (dividends) favour of the fund for compensating former farm owners and this amount will be applied towards partial settlement of the agreed global compensation figure (of US$3,5 billion)," said Ncube in July last year.
If these mines and dozens others are doing good business, but the repayment rates of debts being so low, is the country not in danger of completely failing to pay its debts?
In his 2022 national budget Ncube said the country had an external debt of US$13,7 billion, while others doubt the figure, suggesting that it is much higher.
Whatever the case might be, the gut churns when one wonders if this huge debt ever be repaid when the country keeps accruing more and more debts such as the US$225,6 million fuel debt that has been accumulating since 2016?
That we are accruing debts instead of reducing them is more than worrying.
It appears as if there is no urgency in repaying these debts, yet we all know that all resources on this earth are not infinite. Given the fast rate at which we are extracting our minerals, yet putting aside so little to repay debts is most disturbing.
For example, last year Zimbabwe's gold output rose 55,5% to 29,6 tonnes worth more than US$5 billion, and according to mines minister Winston Chitando the country is this year targeting 40 tonnes of the mineral. And this is just gold mind you, in a country with an overflowing basket of other precious minerals racking in more billions every year.
These figures are so incredible that any country will brag about them.
However, these figures which are so unbelievable yet true, only serve to turn Zimbabwe into a laughing stock because of its ever rising debt. A country literally floating in riches should not be this indebted. Where are all the billions going to when we are, for instance, only managing US$1 million, at a time, to pay off a US$3,5 billion debt?
Should government not be working flat out to quickly repay these debts so that all these new earnings shore up our withered economy?
At one point in our troubled history the late former President Robert Mugabe said the country had been robbed of US$15 billion in diamonds revenue. We doubted him back then, but now the looting is being laid bare.
At this rate, trying to deny that the country is being looted only serves to embarrass oneself.
It will not be surprising to wake up one day to be told that we no longer own this country after those we owe money grab it and share it among them to recover their debts.
Related Topics