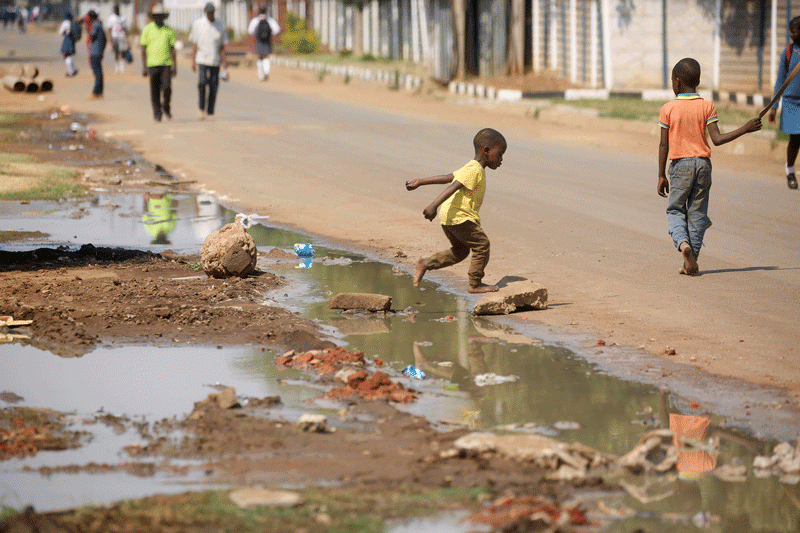 GOVERNMENT says it is making frantic efforts to mobilise borehole drilling equipment and has activated the Buhera District Civil Protection Unit to arrest the spread of the deadly cholera disease which has surfaced in that part of Manicaland province.
The Buhera cholera outbreak has sadly affected some Grade 7 pupils who are currently sitting for their final examinations and it reignites memories of how the deadly water-borne disease ravaged Zimbabwe between 2008 and 2009 when it killed nearly 4 000 people and affected more than 100 000 others.
Zimbabwe is among 11 African countries where cholera is now endemic, meaning that the cases sprouting in the country are not imported from elsewhere but are emanating from within our borders.
It is, in our view, very unfortunate that this deadly disease is now chronic, yet we thought the 2008-2009 disaster should have taught us an enduring lesson, meaning that, 15 years after that major outbreak, we should have banished the disease.
In our opinion, we believe Zimbabwe is failing to completely eliminate this disease because it is not being proactive and is comfortable to react to situations, which, we are afraid to say, will forever condemn us to continue being afflicted by this scourge.
Eleven years after a major water, sanitation and hygiene (WASH) programme was launched in the southern African nation to arrest the cholera pandemic, it is troubling that the disease continues to nag us. By now the WASH initiative meant to, among other things, create an open defecation-free Zimbabwe by 2030 in line with sustainable development goals, should have taken us somewhere.
But obviously, given these cholera cases which keep sprouting, the initiative is not quickly taking us somewhere.
And, as we have already mentioned, one of the main problems is that government, for example, only jumps to action when there are problems and is slow to implement forestalling measures to avoid the continued proliferation of such deadly diseases as cholera.
Information minister Jenfan Muswere clearly proved this point when he this week announced the Buhera cholera outbreak soon after Cabinet met by saying that government would, in the wake of the recurring cholera cases, provide bulk water in bowsers to Harare's residential areas following council's failure to provide the precious liquid.
All the minister successfully managed to do was to blame the Harare City Council for the capital city's water woes which, in fact, triggered the 2008-2009 cholera disaster.
What is most interesting about Muswere's statement is that this information is not at all new. This situation has been known since the mid-1990s, but what did government do about it? Nothing, but to simply regurgitate the same challenges without acting on them.
Harare needs serious government help to find a lasting solution to its water challenges and stem the recurrence of cholera outbreaks. So do the people of Buhera where obviously open defecation provides fertile ground for water-borne diseases to proliferate. Is it not a serious anomaly that in most rural areas many homesteads still have no decent toilets in this day and age?
Related Topics