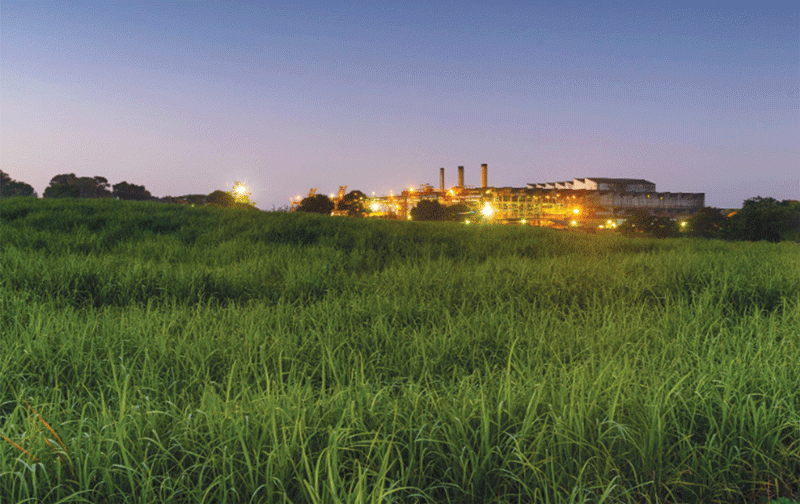 HIPPO Valley Estate Limited has encouraged its partners to install solar plants to supply the sugar miller and help reduce pressure on the national grid.
The company revealed its plans to migrate to more eco-friendly processes in its operations in its annual report for the period ended March 31, 2023. This is part of plans to reduce its own pressure on the national grid in a country facing a deficit of over 1 000 megawatts of electricity.
In an interview with NewsDay Business at Hippo's annual general meeting last Friday, the firm's chief executive officer Aiden Mhere said the company was not going to directly procure the solar system, but rather encourage partners to lead the project.
"Well, the solar plants are not necessary for ourselves to actually spend money on them," he said. "We are asking for other people to put up those solar plants, but we are looking at about five to 20MW of electricity for the solar system.
"So, to alleviate the electricity challenges we are looking at either, directly ourselves or indirectly, inviting other partners to produce solar. We have had prototype solar systems to power our pumps and now we are inviting those companies that are capable of providing solar energy to come and put-up solar plants and then we can buy the energy from them during the deficit periods."
He also indicated that the firm was, however, an independent power producer which produces more than enough power through thermal station, which uses sugar cane bagasse to produce thermal energy for the sugar milling processes.
"So, when we are running the sugar mills, we actually have thermal power stations both at Hippo Valley and Triangle that produce electricity. As long as we are running, we produce electricity," Mhere said.
"We irrigate using very good pumps in some of our operations that depend on electricity so when we have electricity challenges it becomes a problem.
"When we are running normally, we actually produce more energy than what we need. For example, at Hippo Valley we produce approximately five to 10 megawatts of electricity which we put on the national grid," Mhere added.
National power generation challenges stem from low water levels at the country's top electricity producing plant, the Kariba South Hydro Power Station and an overload at the Hwange Thermal Power Station.
Related Topics