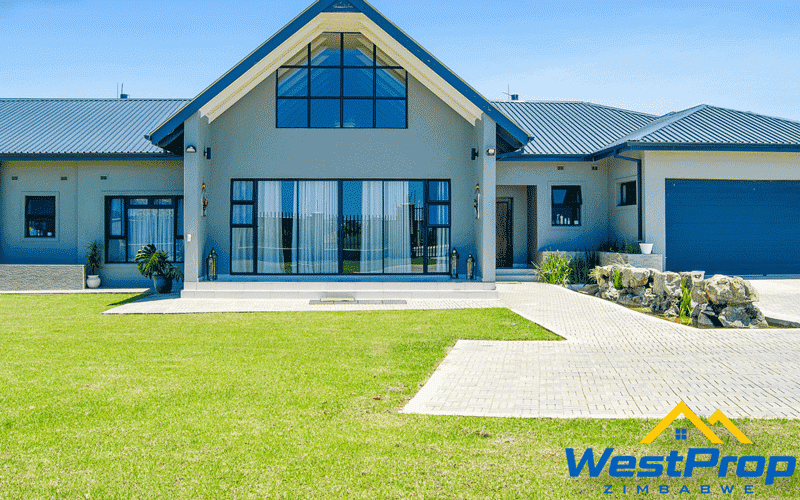 PROPERY developer, WestProp Holdings Limited will sponsor the 2023 annual real estate and property conference, ZIMREAL, to highlight that Zimbabwe's growth lies within the real estate industry.
The conference will be held under the theme Thriving Across Uncertainties and will focus on navigating the current operating environment beset with currency volatility, inflation and subdued confidence.
The conference comes on the backdrop of several property developments underway, nationally, at a time the sector is facing highly priced rentals and exorbitant property prices.
In a statement, WestProp chief executive officer Kenneth Sharpe said the resilience of the real estate market meant that the sector has the potential to underpin overall economic recovery.
"The growth trajectory for Zimbabwe resides within the real estate sector. Apart from performing its time-honoured role of an unmatched store of value, property development has a multiplier effect on the entire construction value chain," he said.
"For example, it can create employment across the board in allied industries including brick moulding, cement and furniture manufacturing, timber and steel supply, among others."
WestProp is one of the country's leading property developers and the only property development firm listed on the Victoria Falls Stock Exchange.
"We believe that bringing together private developers and investment experts, who have expertise, talent and the right risk appetite, with government and public officials responsible for creating the enabling and conducive policy environment, will see the sector grow in leaps and bounds," Sharpe said.
According to ZIMREAL, topics on the conference agenda include real estate investment trusts, tourism real estate, infrastructural development and commercial retail properties.
ZIMREAL 2023 is set for September 27 at the Golden Conifer in Harare.
"The state of the economy in the first half of the year, mirrors developments in the real estate sector which have not been spared the economic headwinds that have had an effect on rental income," noted Siza Masuku, a real estate expert at Knight Frank.
"However, we have seen a number of corporates, such as financial institutions, channelling significant investments into suburban office developments as a way of hedging their balance sheets. There is also an intensification by institutional investors and other high-net-worth individuals towards the development of cluster houses showing the resilience of the real sector during this period."
He expects the upcoming conference to provide insights on how investors and developers can leverage on opportunities to preserve their rental income.
"With the national housing backlog standing at more than 1,5 million, investment in affordable low-cost housing remains key, and we have noted that a subsector of up-market residential cluster developments is also growing and is a good investment," Masuku said.
"Smaller-sized industrial space of up to 500 square metres remains in demand. Refurbishment and reconfiguration of existing stock into smaller units is also a good opportunity to enhance rent income."
Related Topics