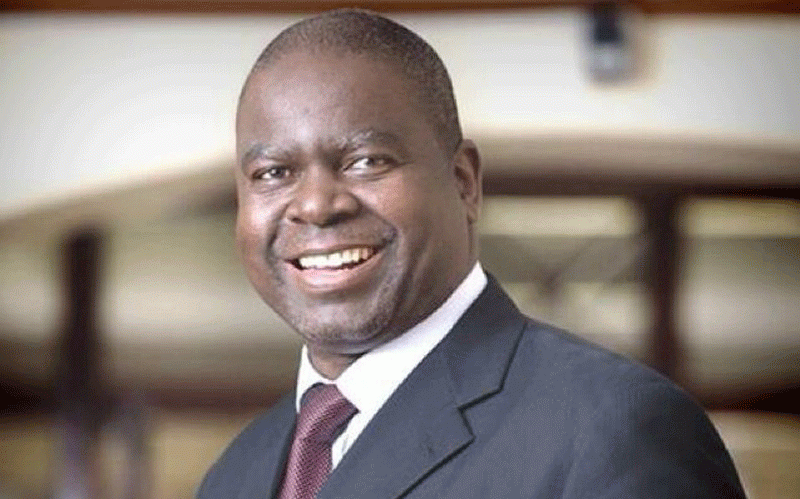 Econet Wireless Zimbabwe yesterday turned 25 amid a silver jubilee celebration campaign themed 'Halo 25, Building Memories Together' which it launched to commemorate 25 years since it started operations in the country.
Econet Wireless, now the largest telecommunications and technology company in the country, launched its mobile network on July 10, 1998 and was subsequently listed on the Zimbabwe Stock Exchange on September 17 of the same year.
The company was founded by its Group Chairman Mr Strive Masiyiwa and has grown to become a household name in Zimbabwe and beyond.
Yesterday, the company's CEO, Dr Douglas Mboweni, celebrated the milestone by taking time to thank Econet's customers for their loyalty and support over the years.
"As we celebrate this milestone, I want to thank God to taking us this far, and I want to say a big 'Thank you!"to all our valued customers for the tremendous support they have given us as we walked this journey together,"said Dr Mboweni.
Econet, which now has 16 million connected customers (according to its abridged Half Year Results to August 2022) and hundreds of thousands of agents and distribution channel partners, has over the period invested billions of dollars in network infrastructure, an elaborate shops and distribution channel network, and has given back millions of dollars via the social impact work it does through Highlife Foundation.
The Foundaion has provided access to education for young leaders and impacted over 300 000 orphaned and vulnerable children with education, supported public healthcare programmes and contributed to agricultural food security initiatives.
Dr Mboweni said a key area that Econet had focused on over the past 25 years was the customer.
"Top on the list of priorities we focused on during this journey has been the customer; the customer has been at the core of everything that we do.
"This is a vision that was unveiled to us by our Group Chaiman and Founder, Mr Strive Masiyiwa, where right from day one, his message to us was very clear: 'Focus on the customer, and everything else will follow',"Dr Mboweni said.
He said the main objectives of the company's celebratory campaign 'Halo 25, Building Memories Together' was to deepen customer engagement by bringing back memories of the journey the company had travelled with them.
"Because the customer is at the centre of what we do, as we reflect on the journey we have travelled with them over the past 25 years, we would like to intentionally celebrate this milestone with our customers, without whom we would not be where we are today as a company," said Econet CEO.
"As I salute our valued customers for their support, I also want to take this opportunity to thank our staff, our dealers and distributors, our suppliers, our shareholders and visionary Founders, our Board, along with all our regulators, for helping us to get this far and to creating an enabling environment for us to deliver a world class service to our customers," Dr Mboweni said.
He said going forward, the company – which envisions a digitally connected future which leaves no Zimbabwean behind – would step up the execution of its digital transformation strategy, as it moves from being just a communications service provider (CSP) to a digital service provider (DSP).
"We will be stepping up our transition from a CSP to a DSP so that we offer a full digital platform, providing our customers with a world of new possibilities, products and services that the new technologies we are deploying make possible," he said, adding that some of the products would be AI-driven.
Over the past 25 years, Econet has brought to the market several firsts, firmly establishing itself as a leader in innovation.
Key milestones were the launch of Buddie, the very first prepaid platform in the country and in the region, as well as the launch of the Libertie hybrid package, both of which were very well-recived by the market.
"By 2009, we became the first operator in Zimbabwe to launch mobile broadband (data services) with 3G capability. This was followed by an ambitious project to expand our geographic network coverage throughout the country," Dr Mboweni said.
In 2013, the company launched 4G services in Zimbabwe at the United Nations World Tourism Organisation General Assembly in Victoria Falls.
"We have since rolled out the service to all our cities, towns and major urban settlements, and we are currently in the process of deploying more 4G-capable base stations further afield in the country, as we start on another phase of upgrading and expanding our network this year," he said, adding that agreements with equipment suppliers had already been signed and work was already underway to refresh and upgrade the core network, improve the customer experience and expand coverage geographically.
In 2022 Econet became the first mobile operator in the country to successfully launch a 5G network.
Dr Mboweni said the company had lined a number of events and specials over the next few weeks, to afford its customers to truly celebrate this milestone together with the company.
Related Topics