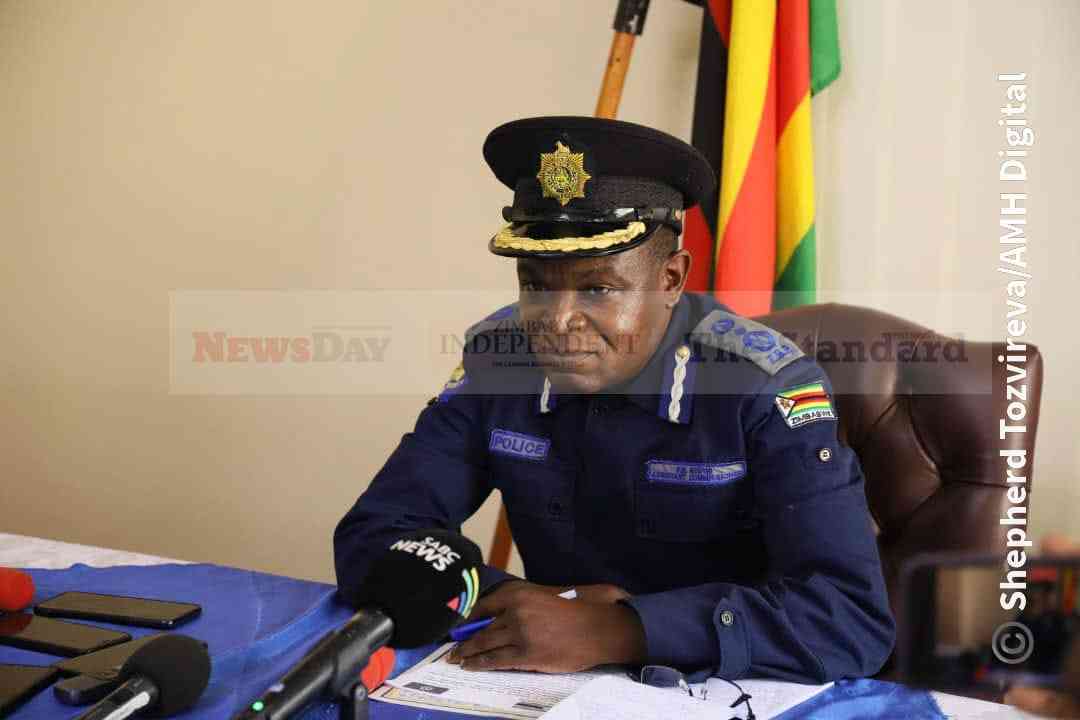 POLICE are under the spotlight after Zanu PF announced unofficial results claiming election victory when the law enforcement agency had warned that this is illegal.
The announcement by Zanu PF came after police arrested 39 local observers on charges of plotting to prematurely announce the results.
Addressing journalists on Thursday night, Zanu PF secretary for finance Patrick Chinamasa said the party was on target to reach 60% to 65% to ensure President Emmerson Mnangagwa's re-election.
According to police and the Zimbabwe Electoral Commission (Zec), anyone who prematurely announces election results other than the commission itself could face imprisonment.
In 2018, Tendai Biti was arrested for claiming that then MDC-Alliance leader Nelson Chamisa had won the disputed presidential poll.
Yesterday, police spokesperson Assistant Commissioner Paul Nyathi, was coy after being quized over Chinamasa's utterances.
"I cannot interpret what Chinamasa's statement meant. Talk to Zanu PF and ask him what he meant," Nyathi said.
"Just because some observers were arrested, the public expects the same to happen to Chinamasa! The police do not operate like that.
"We did not just pounce on them (observers) for the sake of pouncing. We received a report and acted upon it. If there is an issue with what Chinamasa allegedly said, then they should come and file a report."
Citizens Coalition for Change party spokesperson Promise Mkwananzi accused the police of double standards.
"If Zec accepts these false results (from Zanu PF) and does nothing about it, we also have our own results that we can announce right away, but we are abiding by the law. Please stop him," he tweeted on X (formerly Twitter).
Lawyer Obey Shava said the arrest of the ERC and Zesn employees showed that there was no rule of law in Zimbabwe.
"The police arrested Zesn and ERC Africa employees merely on suspicion ... Meanwhile, Chinamasa, the doer, is a free man. When we say there's no rule of law , this is what we mean," Shava said.
Related Topics