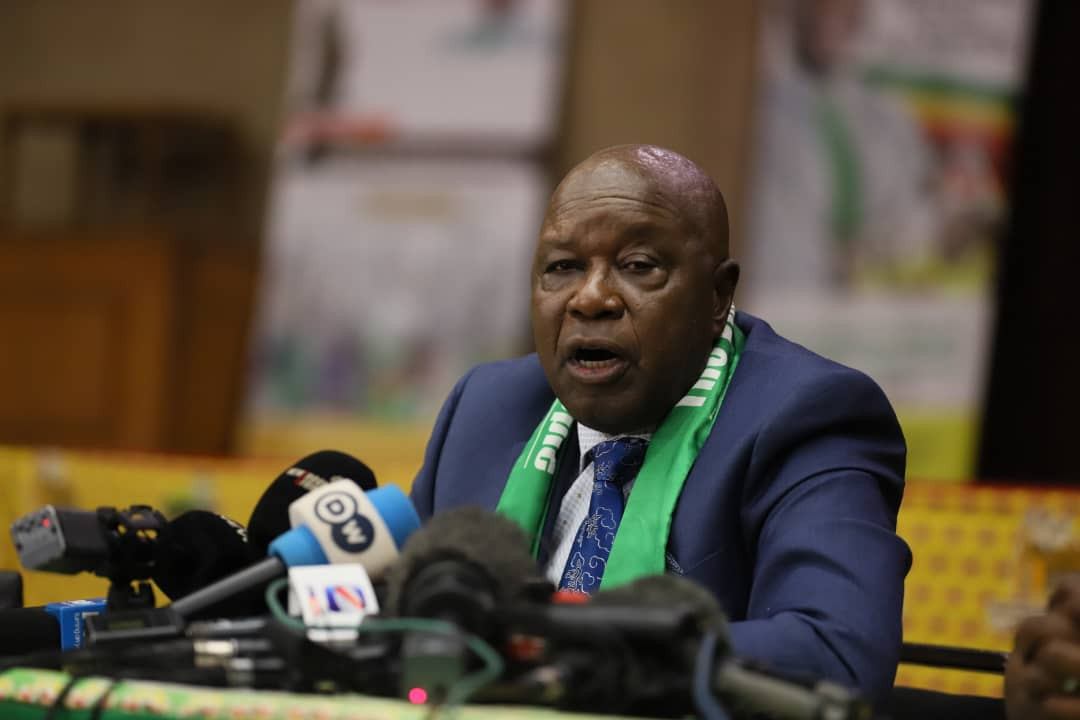 THE ruling Zanu PF party yesterday ripped into Southern Africa Development Community (Sadc) head of observer mission Nevers Mumba, calling him to order after he released a damning report on Wednesday's harmonised elections.
The ruling party also gave a stern warning to some foreign observers, whom it accused of interfering with the country's electoral processes, raising the stakes ahead of the release of presidential poll results.
The Sadc elections observer mission raised concerns over delays in the voting process, especially in urban Harare, Bulawayo and Manicaland.
The Sadc mission said the polls failed to meet local, regional and international standards on the holding of credible elections.
Addressing a Press conference yesterday, Zanu PF party spokesperson Christopher Mutsvangwa discredited Mumba as an election observer, describing him as "a mere preacher".
Mutsvangwa accused Mumba of overstepping his role by criticising the Zanu PF affiliate group, the Forever Associates Zimbabwe (FAZ), which reportedly victimised voters in the ongoing elections, according to findings of the observers.
Mutsvangwa said Mumba was biased as he criticised FAZ, but had a soft spot on electoral watchdogs, the Zimbabwe Electoral Support Network and the Election Resource Centre.
He accused Mumba of siding with the opposition Citizens Coalition for Change.
"Mr Mumba is abusing his role as the head of the Sadc observer mission, and arrogates to himself a dictatorial mandate and sides with his fellow preacher Nelson Chamisa," Mutsvangwa said.
"He has no right to critisise FAZ, a registered institution in the country. In fact, he does not know the history of Zimbabwe and Zambia which dates way back ... We are warning observers, who, when they come to observe, want to be surrogates of foreign nations."
Added Mutsvangwa: "He (Mumba) is a pastor and he chooses to side with his friend who is also a pastor. We saw him hobnobbing with the opposition and now he is involving himself with constitutional matters of Zimbabwe which he has no jurisdiction over."
In an attempt to isolate Mumba, Zanu PF said the report delivered by the Sadc observer team was his individual thoughts and would be condemned by the main body.
"We expected Sadc to call Mumba to order. He delivered a report of his personal thoughts and not that of the observer team. He did not even consult the Sadc secretariat. In short, he abused his fiduciary role as the head of the observer team," Mutsvangwa said.
"We know that Zec is the only official body which is mandated to announce election results. If anyone announced those figures, the law must take its course. I call on those who felt it's wrong to approach the courts so that the persons are taken to account," said Mutsvangwa of Zanu PF secretary for finance Patrick Chinamasa announcing that the ruling party had won the elections.
The elections were dogged by countless irregularities that saw voting extended to the following day in polling stations that had no ballots when voting started across the country at 7am on Wednesday.
Zanu PF says it is assured of an election victory, but the opposition already says the polls were rigged.
As Mutsvangwa lunged into Mumba, Justice minister Ziyambi Ziyambi also lay into the Sadc election observer mission head.
"The Judiciary should be left alone. These sentiments are unfair and unfounded. They alleged that our judges were bribed," Ziyambi said.
"Observers are just observers. There is no harm that will be on Zimbabwe, no matter what they say, it's just a brotherhood discussion when it comes to Sadc
"We don't hold elections based on Sadc guidelines, we use the Zimbabwean guide."
Added the Justice minister: "Our brother from Zambia used his prerogative as the head of the Sadc observer mission, to issue statements that are grievances."
Ziyambi defended the presence of FAZ at polling stations saying it was "a registered trust and what they do is perfectly legal".
On international observers, Ziyambi said their host countries should not impose their cultures on African countries.
"They should not come to our countries telling us that we should include ngochani pamaelections (LGBTQI community on elections). We do not go to their countries and ask them to practice polygamy," he said.
Ziyambi also commended his government's inclusion of the proportional representation quota so as to increase the number of women in Parliament, adding: "Our Senate is slightly over 50% women."
Related Topics