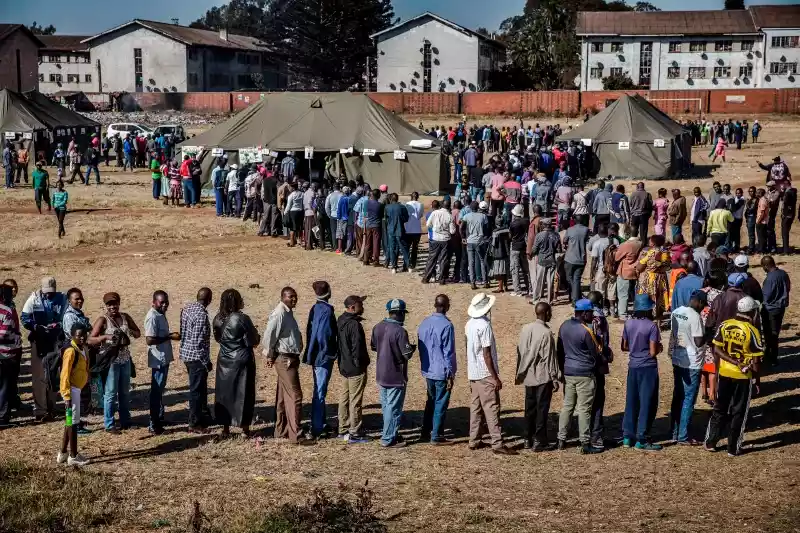 RESULTS of tomorrow's harmonised elections could entrench Zimbabwe as a pariah State, a new report by the Crisis in Zimbabwe Coalition (CiCZ) has said.
This comes as opposition parties and civil society organisations have been advocating the implementation of reforms to restore trust in the electoral system.
In a pre-election report titled: An Illegitimate Election Foretold: Pre-Election Report August 2023, CiCZ said: "The outcome is likely to entrench Zimbabwe's status as a pariah State and result in retarded economic recovery and growth as well as inclusive and sustainable development.
"The impending August 23, 2023, election has already seen a heavy assault on its credibility and integrity and will be held under worse conditions than the elections of 2018. This will likely perpetuate a contested governmental legitimacy."
The non-profit organisation said Zimbabwe required the support of the region and the international community to address its numerous challenges through a process of national dialogue.
"Dialogue must help the country return to norm compliance on democratic governance and resolving the question of political legitimacy," it said.
However, efforts by the Southern African Development Community to convene dialogue between political parties has over the years gone down the drain with the regional grouping being accused of legitimising and endorsing the undemocratic rule of Zanu PF.
Related Topics