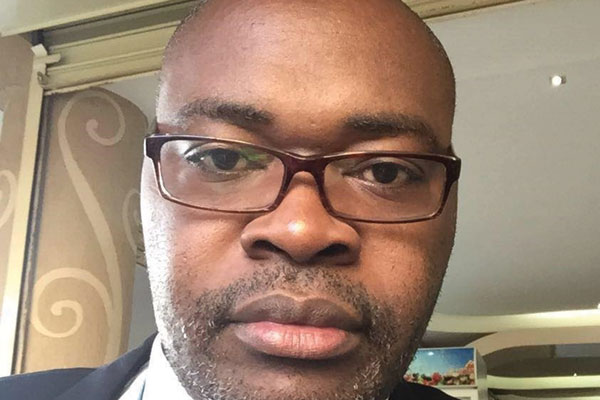 So President Emmerson Mnangagwa's term of office is now underway as the clock started ticking the minute he was inaugurated and took oath of office. He is aware of what lies ahead and the burden of changing perception, both domestically and internationally.
Develop me: Tapiwa Gomo
Domestic perception arises from the lack of trust and faith in the political and governance systems. The last two decades have witnessed abuse of power and the plunder of national resources, which has plunged the country into the political and economic mess that it is today. Criminality replaced accountability in government institutions.
The people in charge of national business demonstrated their gluttonous and insatiable appetite for amassing wealth at the expense of national development. No one will trust that the future will be better with these same people in charge of national affairs. The new President's ability to unite the polarised nation and revitalise the waning hopes of the youth will largely depend on his ability to institute political reforms that will help him bring back confidence.
That is the reason for the loud calls for new faces and new blood as the new President ponders his new Cabinet. Without that, his term of office will be littered with protests. On the international scene, the regional and global dynamics offer a lot of hope, but not on a silver platter. Again, he will need to convince foreign investors that he is prioritising trustworthy institutions that preserve and defend investment, property rights, rule of law and individual freedoms. This is not to say without these conditions, investment will not come, but the approach will be different.
Investors have learnt how to invest in troubled countries without putting their capital at risk. One such approach is when they swoop into a country with input capital and take off with the output capital with very minimum left in the country to support liquidity and national development.
Even before the departure of former President Robert Mugabe, external investors have always desired to bring their capital to Zimbabwe because it offers prolific opportunities. But there were several impediments, among which include political instability, lack of investment security and that some government officials were allegedly demanding higher kick-backs than the amounts needed for start-up capital. It seems this attitude and perception are diminishing with the current President promising a new lease of life.
The majority of these investors are in neighbouring countries, but mainly in South Africa. Some investors in the neighbouring country are finding it hard to survive due to increasingly high labour costs, which they allege are not matched by production output. Labour movements have become stronger to the extent of undermining the economic growth of the country. As a result, latest statistics show that the number of labour-related strikes rose from 122 in 2016 to 132 in 2017 and this means that the number of working days lost increased to 960 889 from 946 323 in 2016.
In most cases, these lost production days remain a cost on the employers' wage bill. The struggle to keep up with inflation is seen as the driving force behind these industrial actions but this is not sustainable in this harsh economic environment.
In addition, the lower wages plus the skilled and yet hardworking labour force in Zimbabwe is everything that an investor wishes for. For that reason, a stable and facilitative Zimbabwe is seen by some investors as a production destination, with South Africa remaining a distribution and consumption market.
Again, beyond those on the wings, there is a glaring opportunity to bring back the textile industry that was leased to China by South Africa. The clothing that fill up the South African chain stores are made in China because South Africa thought that was one of way of keeping consumption costs lower and, therefore, wages. These put together will produce millions of jobs for our people and boost economic growth.
Globally, major economies are not in good shape and they are looking for friends such as Zimbabwe. They have adopted a protectionist approach to protect what they possess. But there is a realisation that that alone is not enough without reliable supplies of raw materials to boost their ailing economies. This is why Theresa May of the United Kingdom (UK) and Angela Merkel of Germany have been criss-crossing Africa in the past days.
The UK has a very clear agenda that as they prepare to leave the European Union they want to strengthen the presence of British companies in their former colonies. While the British objective is self-serving, there are chances of harnessing the crumps from their investment in Africa.
Similarly, Merkel was accompanied by nearly a dozen German senior heads of corporations to Nigeria, Senegal and Ghana. The aim of her mission is to boost German economic interests in Africa. If the "open for business" policy is properly managed, that too will create millions of job and boost the economy.
Simply put, Mnangagwa needs to do very basic things such as ensuing his government behaviours, get rid of criminals in the past governments and prioritise national interests while ensuring a conducive environment for investment.
His only challenge would be to regulate the stampede and investment behaviour of people from different cultural backgrounds, seeing that China seems to be his ideological god-father, which is known for disregarding human rights and basic human dignity.
In addition, he needs to send his soldiers back to the barracks or find them work to do in international peacekeeping missions.
 Tapiwa Gomo is a development consultant based in Pretoria, South Africa