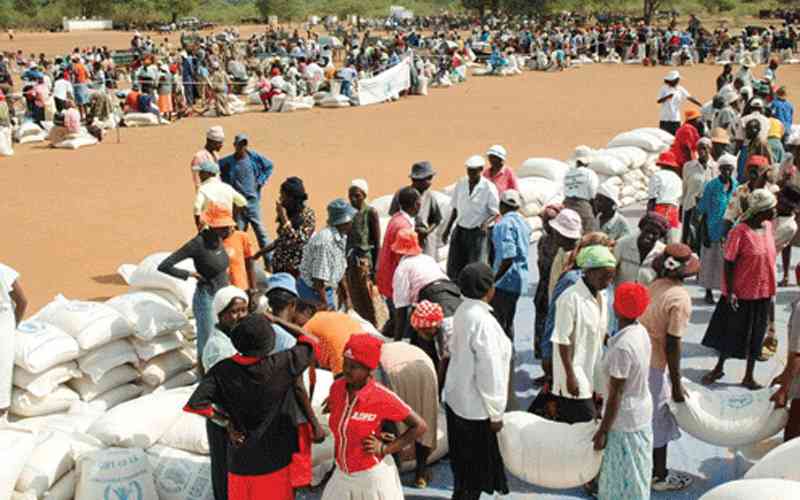 Answering the above question is at the centre of a campaign being implemented by the Alliance for Food Sovereignty in Africa (AFSA) in more than 13 African countries including Zimbabwe. Dubbed My Food is Africa, the campaign started in 2022 with baseline surveys to understand local people's perceptions about African food. In Zimbabwe, insights were gathered from more than 60 households of Harare, formal institutions like boarding schools, hospitals and universities, among other sources.
Defining African food
Communities cannot protect what they do not know. To that end, the survey started by finding out the extent to which there is consensus on the definition of African food. Like other African countries, Zimbabwe has a diverse food basket comprising more than 100 commodities consumed in different communities at different times of the year. In addition to local supplies, some commodities are imported from neighbouring countries like Zambia, South Africa, Mozambique as well as from Asia. It is within this context that African food has to be defined in order to be protected.
Household consumers, traders and vendors could not give a holistic definition of what is meant by African or Zimbabwean food but they were comfortable in using alternative terms like indigenous food, traditional food (chikafu chechivanhu) in the shona language. The term indigenous food is used mainly to refer to the fact that the food has its origins starting from seed based on indigenous people's knowledge and innovations. The food is considered traditional because consumers understand it to be closely linked to their culture and traditions. During interviews respondents were quick to give examples of small grains (sorghum; rapoko; brown rice and pearl millet); indigenous vegetables (muboora; munyemba; munyevhe; mutsine); tubers (madhumbe; tsenza; sweet potatoes and cassava) indigenous poultry and wild fruits; wild mushroom; edible insects; indigenous livestock (cattle; goats and pigs) as part of what they mean by purely African-Zimbabwe food basket.
Other respondents said African-Zimbabwean food was produced without use or heavy use of industrial seeds and chemicals. Their understanding is that characteristics of indigenous food production are closely related to nature and climatic conditions. Most of the respondents indicated that they have had this exposure and knowledge from their home areas where they grew up producing these commodities. Urban consumers confirmed that these commodities are produced with very little or no industrial seed and chemicals hence there is need for the market to share that knowledge with them. Such knowledge is very important for the young generation especially those born and bred in urban centres who are keen to know the benefits and production techniques used to produce the food they consume.
The role of different actors While there is some level of concern about the extent to which African food is not receiving the attention it deserves, most people think formal institutions and policies can make a difference.
Seventy-two percent of the respondents get their African-Zimbabwean food products from mass markets like Mbare, Lusaka in Highfield and PaDust in Haticliffe.
Fourteen percent of the respondents buy African-Zimbabwean food products from supermarkets/retail shops, especially those from low-density suburbs and those working in the central business district. Some of these household indicated that they would have preferred buying from Mbare because of wider diversity and relatively cheaper commodities but they were pressed on time and distance to visit the market.
Eight percent of own production is mainly the indigenous chicken by middle-density suburb households like Waterfalls where there are bigger spaces for fowl runs.
Relatives and friends (6%) also play a part in distributing African-Zimbabwean food products especially as they travel to urban areas from their rural homes, they bring with them such food products and share with relatives and friends.
Role of food vendors and caterers
In recent years, Zimbabwe has witnessed an increase in open air leisure centres especially at shopping centres in high-density suburbs and on the outskirts of cities. Common at these centres are food caterers who prepare different menus for diverse clients among them families, friends and sports fans. The survey team visited and interviewed food vendors operating at popular places that include Mereki in Warren Park D, Zindoga in Waterfalls and Mastones in Highfied.
Findings from these places indicated:
˜Increasing demand for traditional food over the years. Some customers especially men who eat traditional meals at these places claim their wives have no knowledge on how to cook while some complain about the long time it takes to cook traditional food, which also has a bearing on the cost of power.
˜Business is at its peak during weekends, monthend, public holidays and festive seasons. Major customers are sports fans, attendees of social events/parties like weddings, graduations; social clubs especially soccer (maboozer); micro, small and medium entrepreneurs operating at these centres and their employees. Some formally employed consumers drive from their workplaces to these centres for lunch.
˜The growing food vending sector is also following the increasing trend of the micro, small and medium enterprise (MSME) sector. Food vendors have become part of this sector's ecosystem providing food to traders of food and non-food items in different location of towns, cities and growth points.
˜Residential food vendor businesses have for decades been considered informal and illegal hence they lack proper and formally designated work space and amenities, appropriate cooking facilities and as result some potential customers shun to eat their food or do business with them.
Role of restaurants
Restaurants are the main sellers of cooked food in cities and towns. In recent years, some restaurants have moved to specialize in traditional foods. Three such restaurants were visited and interviewed during the survey and provided the following feedback:
Transitioning of some restaurants to traditional food has been informed by recent consumer trends where demand seems to be shifting towards traditional meals.
Rather than preparing meals that wait for consumers, some restaurants prefer working more with orders although there tends to be walk-in consumers especially during lunch time and weekends.
Meal prices range from US$2 to US$15 depending with meal composition and restaurant. Some customers feel the prices are too high and exclusive of the majority potential customers. As a result, some customers go to the restaurant when they are invited to an event.
What is also emerging is that when you are developing a market for indigenous food it is not easy to forecast consumption volumes and patterns in terms of how many plates of small grains meal per day since loyal customers will not be easy to determine. It will be more like cautiously shooting in the dark and trying to work with orders in terms of number of plates requested by formal institutions.
Fastfood outlets
Over the past decades, fastfood outlets have dominated the cooked food market share especially among the young generation and travelling cross-border traders. One food outlet confirmed that in 2020 it opened 85 branches and it is still far behind plans to identify and get new sites approved for the food business.
Related Topics