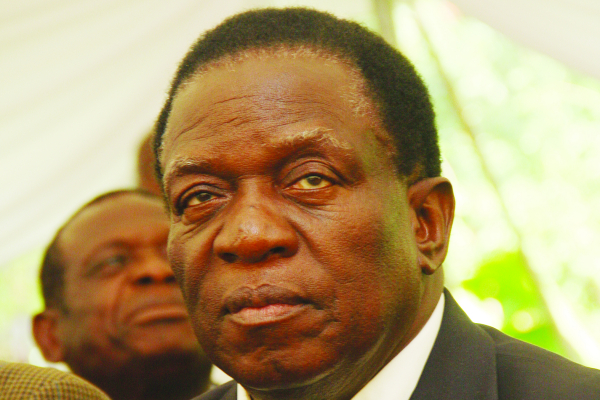 United Democratic Alliance (UDA) presidential candidate, Daniel Shumba yesterday claimed that Zanu PF removed him from Parliament as part of a plot by President Emmerson Mnangagwa to silence him from exposing their shady deals.
VENERANDA LANGA
Shumba, one of the former Zanu PF provincial chairpersons linked to the infamous Tsholotsho declaration told NewsDay that Mnangagwa's government targeted him because he had lots of information on their alleged plunder of exiled businessman Mutumwa Mawere's wealth at Shabani Mashaba Mines.
He claimed Mnangagwa's henchmen were also involved in the externalisation of gold and diamonds.
The Tsholotsho Declaration of 2004 was, according to Shumba, aimed at propping up Mnangagwa while blocking former Vice-President Joice Mujuru's bid to succeed former President Robert Mugabe.
"It was not that I believed in Mnangagwa, but that I was then chairperson of the Masvingo province, and I was only implementing a resolution by the province that we should support Mnangagwa," he said.
Shumba said Mnangagwa was a major player for 37 years in Mugabe's government and had no moral standing to claim to be a champion of the new dispensation. "I was neither G40 nor Lacoste in Zanu PF and they used those allegations to remove me from Parliament so that they dismember me because I refused to plunder and steal with them and, therefore, did not fit into their agenda," Shumba said.
"I was fired because as chairperson of the Parliamentary Mines and Energy Committee, I raised issues about SMM, externalisation of gold and diamond revenue, and those were uncomfortable truths to the extent that I was exposing the whole coup operators and Mnangagwa whom you call President, but he is a coup conspirator whom I would not recommend as President for the people of Zimbabwe," he said.
The UDA presidential candidate said he was confident of winning the July 30 presidential race, after which he would introduce a raft of measures to jumpstart the economy.
He said his government would introduce a basic income grant for citizens over 18 years financed through revenue from minerals.
"I am going to win. I even request live debate with Mnangagwa because I know I will undo him in every aspect.
"He is not original and does not have thoughts for the citizens of Zimbabwe," Shumba said.