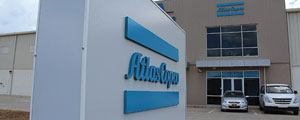 STOCKHOLM — Swedish engineering group Atlas Copco  yesterday said it was buying British industrial technology firm Edwards Group (EVAC.O) for up to $1,6 billion, an investment which should help it offset volatile swings in its mining business.
Reuters
Atlas Copco, which employs more than 40 000, said it would acquire Edwards in an all-cash transaction and that the deal would close in the first quarter.
Edwards employs more than 3 200 and is a market leader in sophisticated vacuum pumps used in the chemical and pharmaceuticals industries.
It had revenues of £595 million in 2012.
Atlas has come under pressure from a weak mining industry, which has suffered as softer prices for commodities such as coal, copper and gold have raised doubts about future investment returns.
The Swedish firm's compressor and industrial business, which like mining and rock excavation accounts for roughly a third of sales, have fared better and tempered a fall in group order bookings in the second quarter.
Atlas Copco said it would pay up to $10,50 per share for Edwards, including net debt, representing a 24% premium to Friday's closing price of $8,45.
It said it saw several synergies between vacuum and compressed air solutions in sales, service and technology development.
"Edwards is a technology leader with a well-developed structure and solid customer relationships in industries we know well," Atlas Copco chief executive officer Ronnie Leten said in a statement. "It is a great fit for Atlas Copco."
Shareholders will initially receive $9,25 per share, plus an additional payment of up to $1,25 once Edwards' 2013 income statement is final, the company said.
Depending on the additional payment, the offer represents a premium of 11 to 26% to Edwards' 30-day average closing share price up to Friday's close, it said.