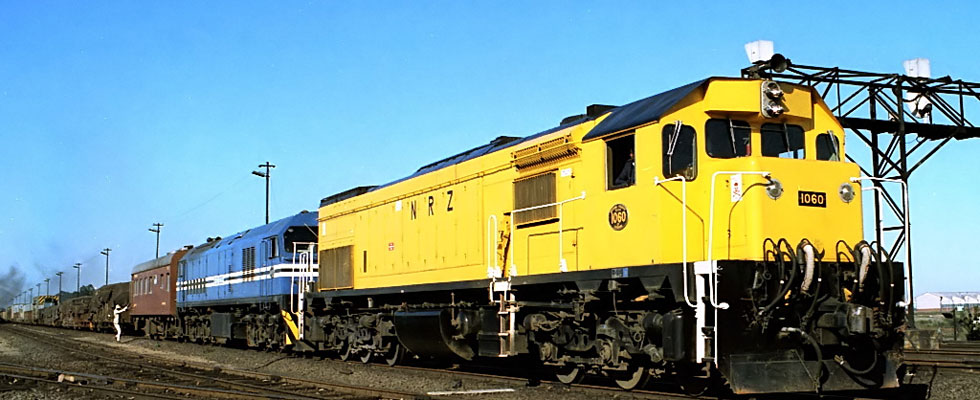 FIFTEEN years after leaving the National Railways of Zimbabwe (NRZ) as general manager, Alvord Mabena was recalled yesterday to revive the operations of the struggling rail parastatal.
CHIEF BUSINESS REPORTER
Mabena was appointed to lead a seven-member board of NRZ and would be deputised by retired Brigadier General David Chiweza. Chiweza was the only board member who survived from the previous board.
Other members who were appointed into the NRZ board include Joseph Mashika, Erick Makarimayi, Nomathemba Ndlovu, Chrystosoma Kanjoma and Angeline Karonga.
Mabena said the problems at the rail parastatals would be resolved if "we find the right chemistry between the board, employees and government".
"It won't be easy. We have to prepare to take painful decisions to bring about the desired change. It requires us to put our helmets for the business," Mabena said.
Transport and Infrastructure Development minister Obert Mpofu said the new board was born out of an intense selection process "throughout the country which took us three months".
Mpofu said he expected the board to develop strategies that minimise the need for retrenchment and increase the business of NRZ.
"Let me state outright that reliance on Treasury for financial support is not feasible at this point in time in our economy," he said. NRZ has a total staff complement of 8 043 composed of 140 managers and the remainder are non-managers.
Mpofu said the board should seek guidance on all policy issues from the ministry. He said the ministry should provide the annual schedule of board meetings, agenda for its meeting before the board sits and minutes of each board meeting as soon as they were approved by the full board.