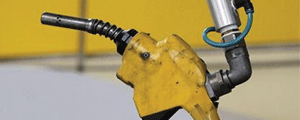 ENGEN Petroleum Zimbabwe, a joint venture between local investors and Malaysian oil company PETRONAS, says it will grow its service stations network countrywide by over 40% to 80 by the end of 2015 as it expands its footprint on the market. BUSINESS REPORTER
Locals own 51%, with PETRONAS owning the remainder. The oil company currently has 55 service stations up from four 2011.
Engen managing director Cremion Mapfumba said yesterday the company had been on a growth path since 2011 and was bullish on the outlook.
"We see opportunities in Zimbabwe and we want to focus on it to achieve more," Mapfumba said.
"We were coming from behind, that is the yardstick of how we are growing," he said.
Mapfumba said the partnership with PETRONAS was giving the company an edge to improve on its offerings.
"The international flavour gives us back up that helps us to improve and to be a leg ahead," he said.
Mapfumba said it had taken a year to work on modalities of bring lower sulphur diesel (Diesel 50) which is cleaner into the market.
"We believe that if the world is on cleaner diesel, why should Zimbabwe be second class to the world?" Mapfumba queried.
"We are in a position where we say we will make it available on a sustainable scale. We believe that others will catch up at some point."
In 2012, Engen expanded its local footprint to 20 after the acquisition of Chevron assets.