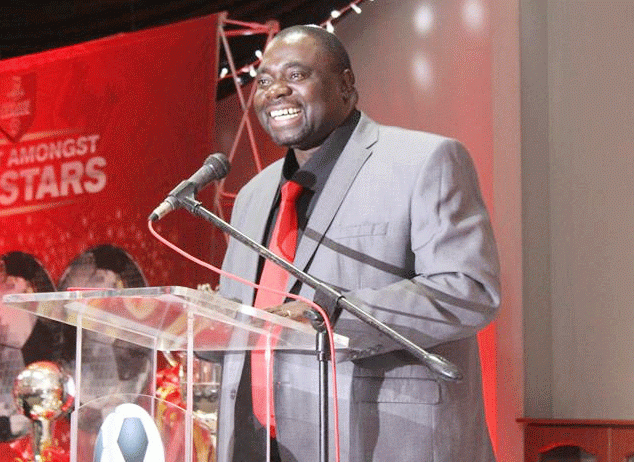 THE Premier Soccer League (PSL) has slashed gate charges from $3 to $1 for the rest of ground in a bid to woo fans for this year's Chibuku Super Cup finals set for Barbourfields Stadium at the weekend.
Those in the grand stands will now fork out $2 instead of $5 with the VIP reserved for invited guests.
The Chibuku Super Cup final, the biggest knock out football tournament in the country has had surprises this year with giants Highlanders, Dynamos, Caps United and current PSL champions all booted out of the tournament.
And the tournament pits surprise packages Bulawayo Chiefs and Herentals on Sunday.
PSL chief executive officer Kennedy Ndebele yesterday said they were aware of concerns by football stakeholders raised on various platforms.
"We think we had a good season and this year's Chibuku Super Cup final comes as the curtain comes down on the league. This is a thank you to the football fans. The $1 for the rest of the ground will be a measure on whether our football is overpriced. We always hear these debates on why our football is charged that way and we have said we want to hear from the fans. I guess this week they will come in their numbers and pass a vote," Ndebele said.
The Chibuku Super Cup final this year returns to BF where it was played in 2019, with Highlanders beating FC Platinum in the final.
"We have limited venues that meet international standards and we felt apart from the National Sports Stadium, Baobab, Mandava, we have BF which is hosting this final. We always have a rotation of the venues. In terms of the clubs that are in the final; Chiefs and Herentals; its maybe a new era and competition for all the clubs are now at the same level. This competition has shown that any team can be in the final. It is a tournament of surprises, a measurement of competition," Ndebele said.
A number of events and competitions are lined up during the week to drum up enthusiasm for the final including roadshows while musician Clement Magwaza, dance ensemble Inkululeko Yabatsha School of Arts (Iyasa) and various poets will entertain fans on the day.
Football fans can also win tickets for the final in competitions being run on the PSL's social media pages.
Related Topics