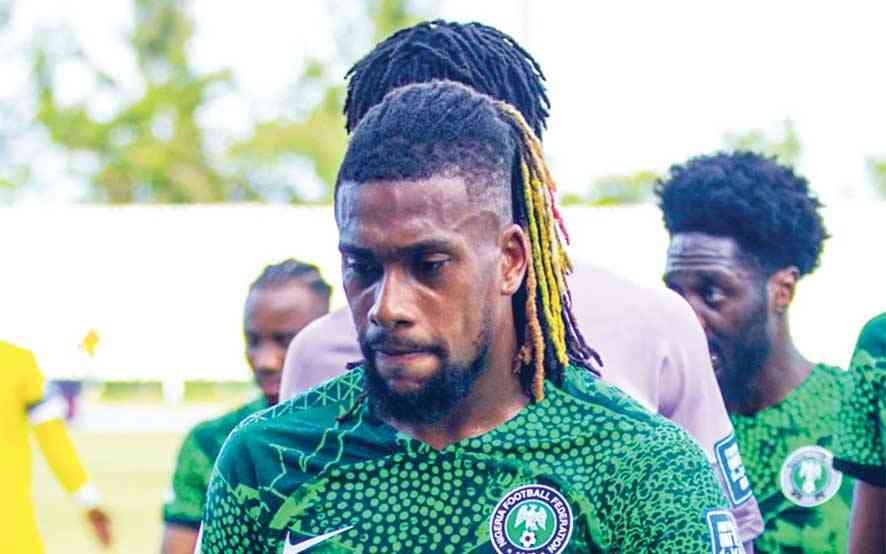 Nigeria football superstar Alex Iwobi has praised the Warriors and gave credit to coach Baltemar Brito's charges for getting their tactics right as the two teams settled for a one-all draw in a 2026 Fifa World Cup Group C qualifier at Huye Stadium, in Butare, Rwanda, on Sunday.
Walter Musona scored a brilliant freekick to give Zimbabwe a deserved first half lead, a goal that was cancelled out by Kelechi Ihenacho just after the hour mark.
The Super Eagles started the game as favourites to win the match but had to dig deeper to get the point.
Zimbabwe even wasted a handful of chances in a game they largely dominated, and Nigeria will count themselves lucky that they walked away with a point.
The former Arsenal star acknowledged that Zimbabwe played well and deserved the point they got.
"We have to give credit to them," Iwobi who currently plays for English Premier League side Fulham said.
"Of course, it is easy for them when they get the first goal, so they can just sit back and defend.
"And of course, they have the tactics to try and waste time and disrupt our tempo, so it favoured them. But yeah, credit to them, they are a good side but with the players we have, we should have done much better."
"The first half wasn't good enough for us. The second half was better so we must look at that, analyse and see where we can do better. This is just a start, and I would say to the Nigerian fans, stick by us because we will continue to fight."
The midfielder blamed fatigue as the main reason for their below par performance against Zimbabwe.
Nigeria played to a one-all draw against Lesotho on Thursday, 24 hours after Zimbabwe had played Rwanda.
They then made a four-hour flight to Kigali on Friday before a three-hour road trip to Butare the following day.
He says the journey was too much for the players.
"The travel was a lot for us. After the game [against Lesotho] we had to fly four hours, then another three hours by coach down here which was not easy but as a player, we should not use that as an excuse," Iwobi said.
"We are professional enough and we have lots of quality in the side."
He is disappointed they could only manage two draws in their first two World Cup qualifiers but promised to push to the end to grab the ticket to the Mundial.
"Of course, we are disappointed because of the players we have. Some are missing but Nigeria is a country with many quality players so we should be able to get us more points on the scoreboard and more goals. But we are not going to dwell on this. We are going to push to the very end and make sure that we qualify for the World Cup."
Nigeria's next World Cup qualifier is against South Africa in June next year.
Related Topics