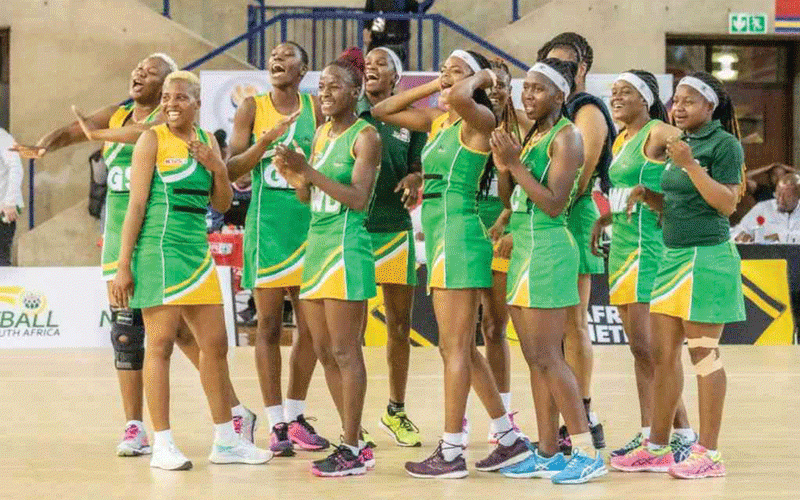 Gems team captain Felistus Kwangwa has been released by her English Netball Super League side, Surrey Storm, after a fruitful three-year stint.
She is one of nine players who were not offered new contracts ahead of the 2024 season.
Kwangwa wrote her own piece of history after she became the first Zimbabwean netball player to land an opportunity in the United Kingdom's topflight league.
She landed the opportunity at Surrey Storm in 2021 after she caught the attention of the club following a stellar World Cup performance at the 2019 tournament hosted in Liverpool.
She was one of the outstanding players at the global meet as she scooped three Player of the Match Performances.
During the course of her stint at Surrey Storm, the defender's second season proved to be the best as she enjoyed more game time and showed a lot of improvement in her play. Eventually she walked away with two awards — the Coach's Player of the Season and the Fans' Player of the Year — showing the immense contribution she made during the course of the season.
Kwangwa is not yet ready to share her future plans but she thanked Surrey Storm for the time she had at the club which has been a huge boost in her career.
"I had a pleasant experience with the team for the past three years and this has helped me to improve my game as I was exposed to a different environment. It helped me also to grow as a player both on and off the court," she said.
"As an individual I also got awards (the Coach's Player of the Season and the Fans' Player of the Year) and of course a top 4 finish this season was another milestone in my career."
In August this year, the 28-year-old defender led the Gems to the 2023 Netball World Cup in Cape Town, South Africa, where the team finished 13th.
Kwangwa emerged as one of the best players after she finished with the highest number of intercepts.
Related Topics