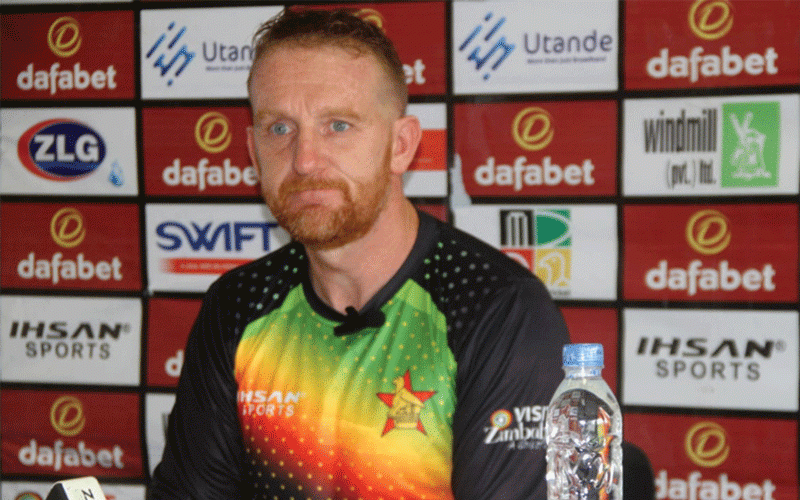 The Zimbabwe national cricket team are hoping to get their revenge over the touring Netherlands side when the two clash in three One Day Internationals at Harare Sports Club starting today.
Zimbabwe lost to Netherlands at the International Cricket Council T20 World Cup last year and are hoping to get one over their opponents in this series.
The three matches are part of the ICC Super League, which is the main route to the World Cup, but both team's chances of automatic qualification have since dwindled and they have their eyes on the qualification tournament be played in Zimbabwe this winter.
Both are using this series to prepare for those qualifiers and for Zimbabwe the good news is that all the stars are available for selection, having suffered injury setbacks over the last few months.
Sean Williams, who missed the home series against Ireland and West Indies is back as is seamer Blessing Muzarabani.
The return of the players has excited bowling coach Steve Kirby.
"It's amazing to have all the guys back, it's great competition for places everyone is so excited for the series. We have shown the Zimbabwe public just what we are as a team and now it's time to go out and entertainment them further.
It's a good opportunity for people to cement their places," Kirby said yesterday.
He said the return of Muzarabani was a big boost for the team.
"It's been a big come back for him, I think the last time he bowled in a proper match was at the world cup he was actually going through that world cup with an injury which is a true testament for him, he is a real animal on that pitch and I am really excited to see him coming through. He is a real leader within the team."
He said that Zimbabwe would have to play some of their best cricket to win against the Dutch.
"We must not underestimate the Dutch, they are a good side, but we have got some unfinished business from the world cup. We want to show them exactly what we are about now, we have got a huge world cup qualifying tournament. We have got this series which is big and we will have Pakistan's A touring which gives us some good warm up," he said.
"It's important now that we understand each player's role and they start to cement that role. There is some good competition in the squad, which is good space to be in. The way the team is preparing, they are very excited about what's coming up."
Kirby said that the return of Williams gives the team a better balance.
"He (Williams) is a brilliant guy to have around the team, his knowledge and his tactical awareness, his reading of the game is as good as anything I have seen around. So, to have that knowledge in the team is good, he is a decent batter and he gives us a lot with the ball. He gives us good balance. The surface is really good and I am expecting some really good scores. I think the Dutch are in for a treat."
Netherlands skipper Scott Edwards is expecting a tough series against Zimbabwe.
"We all looking forward to it, one of the great things about playing cricket in Africa is how much the crowds get into it, the support they show their teams. Its just great to be on the field to enjoy the vibe.
"For us we are here to win the series but we know Zimbabwe has got a strong side, especially on their conditions, so we have had to plan accordingly. We know that are going to be good so we have to play well but our goal is to win this series.
"We are looking at the qualifiers so we need to get some momentum going. We played Zimbabwe in 2019 and won 2 nil but they are a different side now and they are in their home conditions, the game is going to be a lot different here," Edwards said.
Related Topics