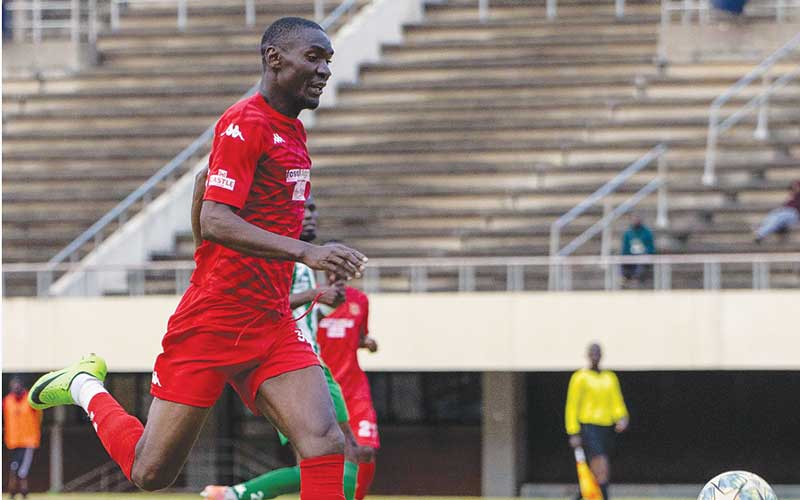 BLACK Rhinos might have missed their target of a top-four in the just ended Premier Soccer league season, but that will not stop them from rewarding their players for the effort.
The army side, who started the campaign strongly but eventually finished on ninth, will host its end of the season player awards in Harare this afternoon.
There are nine awards up for grabs, with the winners set to walk away with cash prizes ranging from US$350 to US$600.
The trio of skipper Farai Banda, defender Gareth Madhake and top striker Eli Ilunga are set to battle it out for the Player of the Season accolade, the top award.
The three players are also favourites for the players' Player of the Season award whose winner is chosen by a vote among the squad.
Ilunga finished the season with 11 league goals and is assured of the top goal scorer award while Banda could also scoop the club's most loyal player award.
Fifteen-year-old sensation Prince Magondo is the frontrunner for the Most Promising Young Player of The Season after some eye-catching cameo performances in his breakthrough season at the club.
If he wins the award as expected, the teenager will pocket a cool US$350.
Goalkeepers will also be rewarded, with the club's first choice goalkeeper Blessing Mwandimutsira set to pick the goalkeeper of the year award.
There are also awards for the most disciplined and most improved players.
"It's been our tradition as Black Rhinos to reward players even though we didn't do exactly what we had wanted last season," Black Rhinos secretary-general Colonel Edward Mutukwa told NewsDay yesterday.
"The players gave it their all and they deserve it. It is also a way to motivate the players to do even better next season knowing that they will be rewarded. They will put extra effort and when each individual do well then there is competition in the group which will be good for the team."
Black Rhinos enjoyed a good start to the season and at one point looked like they would challenge for the league title.
But a dip in form in the second round of matches saw them struggling to keep pace in the title race, which cost coach Herbert Maruwa his job.
Assistant coach Stix Mutizwa was then elevated to lead the team's technical department. He took charge of 12 matches in which he managed three wins, six draws and three defeats.
The army side finished with 46 points, nine behind Ngezi Platinum Stars in fourth.
Follow Henry on Twitter @henrymhara
Related Topics