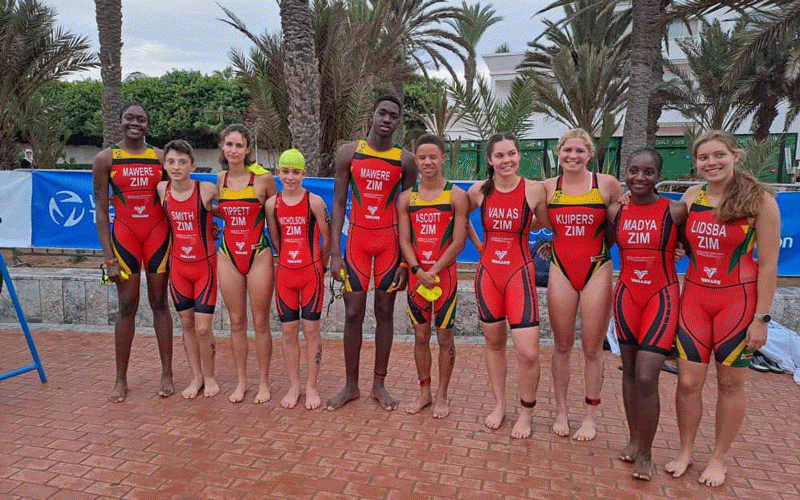 Triathlon Zimbabwe is set to conduct its second youth and junior selection race for next year's South Africa Championships at the Mount Pleasant Pool in Harare tomorrow.
The South Africa Championships are scheduled for February and March next year and Zimbabwe junior triathletes have performed well at this event in the past.
Tomorrow's event is the third of the season for Triathlon Zimbabwe and a full house of races are expected in triathlon, duathlon and aquathlon.
It comes after the Africa Championships in Morocco where the team scooped three medals late last month.
TZ president David Ellis congratulated the team that did duty in Morocco.
"A huge congratulations to our young women who swept the gold and also obtained silver and bronze medals. We are proud of the way the team worked together at the event though the conditions were alien to a lot of the younger athletes with a sea swim and hot and dry weather conditions," he said.
Ellis emphasised the focus by TZ to develop talent in the sport through such events as the one which they are hosting tomorrow.
"The challenge is to develop the sport through these events and make it accessible to a variety of people. We aim to offer a multi-sport opportunity and good participation is where we can then take the sport further," he said.
In selection races athletes accrue points according to the selection criteria over a number of races to allow them to be selected for future international tours.
The criteria will be carefully calculated by the selectors based on the conditions at respective events to come up with the best team.
Vice-president and national team coach Pamela Fulton said they were looking to have more athletes qualify for international tours from these qualification races.
"It looks like we have a strong youth category which is good for the future of triathlon and we are hoping to have more athletes qualifying to travel for international tours this year," she said.
Meanwhile, the Zimbabwe Triathlon is set to host the Pink Day on October 25 in support of breast cancer awareness month.
Follow us on Twitter @NewsDayZimbabwe
Related Topics