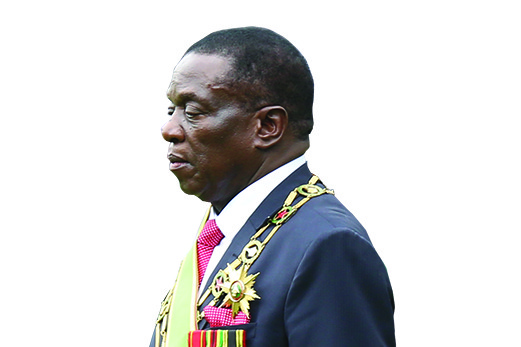 ARTIFICIAL Intelligence (AI) technology will soon be applied on local roads after President Emmerson Mnangagwa on Tuesday gave a nod to a Chinese company, Hikvision, and a local start-up to mount high-tech surveillance cameras on some sections of Harare's streets in a bid to curb road accidents.
BY STAFF REPORTER
In addition to preventing traffic infractions, the surveillance system can also be used to curb other forms of crime such as robbery.
Among the products that were being showcased at the launch, the traffic surveillance cameras, which work well even during the night, became an instant hit with delegates after officials from the company showcased some of the unsettling traffic accidents captured at a road intersection in the capital recently.
Speaking at the launch of the cutting-edge security products, Mnangagwa said government would support such initiatives as they help bring economic growth.
"We must, as we move forward, be pro-active, bold and seek to chart new frontiers in our development.
Let us all within our respective fields create a deliberate environment where talent is supported and promoted," he said.
"Our quest to modernise the economy requires high-level security systems.
In this regard, CCTV surveillance systems are, indeed, an important component of any modern society.
Not only are these systems a forensic tool, but they can also be integrated with other monitoring devices, alarm systems and access control devices, thus helping security personnel to identify and interrupt security breaches as they occur or even before they take place.
"Initiatives such as this one and the promotion of a broad array of IT applications will cumulatively contribute to the national security situation in the whole country. My government will, therefore, give you all the support you require," he said.
The high definition surveillance cameras are distributed in the country by Hikvision's local partner, Nations Hardware and Electrical.
Nations Hardware managing director Rashid Materia said the technology was based on installing special sensors at junctions to figure out the speed of vehicles and the distance remaining for vehicles to cross the signal.
"Through using AI technology, the driver will be alerted before arriving at the junction to be cautious of a vehicle about to jump the red light signal," he said.
"This will require a connected infrastructure and city so they can navigate safely around their surroundings. We are able to provide that through our connected safety systems."
Zimbabwe records an average of 2 000 deaths due to road traffic accidents, according to figures from the Traffic Safety Council of Zimbabwe.
The loss from traffic accidents amounts to $400 million a year, an equivalent of 3% of the country's gross domestic product.
The loss is due to deaths, injuries and property losses.