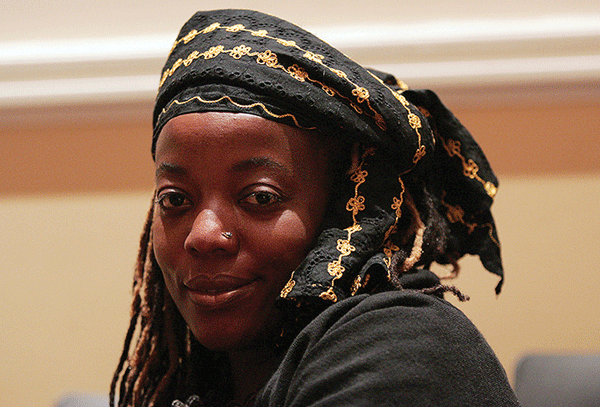 BY TAFADZWA KACHIKO MULTI-AWARDWINNING novelist, playwright and filmmaker Tsitsi Dangarembga and her protégé Siphiwe Gloria Ndlovu on Tuesday won the prestigious Windham-Campbell prizes pocketing US$165 000 apiece.
The Windham-Campbell prizes, which are administered by Yale University in the United Kingdom, are the brainchild of lifelong partners Donald Windham and Sandy Campbell.
The award, which is one of the world's richest, celebrates eight writers each year for their achievements in fiction, non-fiction, poetry and drama.
Dangarembga and Ndlovu, who won under the awards' fiction category, were among the eight recipients of the prizes alongside American writer Margo Jefferson and British playwright Winsome Pinnock.
Ndlovu was recognised with the Barry Ronge Fiction Prize for her debut The Theory of Flight that explores the colonial experience which sketches, through the lives of a few families and the fate of a single patch of ground, a nation's history.
In a statement, one of the prize directors Hannah McMillan said: "For fiction, this year's recipients are two Zimbabwean writers, Tsitsi Dangarembga and Siphiwe Gloria Ndlovu, who both explore their country's history within their work."
"For the past decade, this major global prize has recognised eight writers annually for literary achievement across fiction, non-fiction, poetry and drama, at every stage of their careers — from literary legends to fresh voices."
McMillan added: "With total prize money now exceeding US$14 million, each recipient is given an unrestricted grant of US$165 000 to support their writing and allow them to focus on their work independent of financial concerns."
Dangarembga told NewsDay Life & Style yesterday that she was stunned when she received the news.
"I am so grateful because it (award) is something I needed in my life to have space without too many existential concerns so that I can just concentrate on my subject matter and produce," she said.
"I had thought I would never get to that stage where I am free enough of concerns to simply focus on my work and have more time to produce. This prize really enables me to do that. Without producing I cannot sustain myself."
She added: "The prize is life-giving in the sense that it enables me to sustain my livelihood. It is hard to really put in words what this means especially for artists who work in an environment where there is no support."
"There might be a few grassroots initiatives, but they are all seen from the developing grass port and not from the point of supporting production in the arts in order to create an industry and an economy of artistic products."
"So, it is a very important prize for me and I believe because of this prize my production is going to another level. I am actually looking forward to beginning to work without too many problems and concerns in my mind."
Dangarembga has continued to shine in her arts career having broken another glass ceiling last year by becoming the first black woman to win the prestigious Peace Prize from the German Book Trade since its inception in 1950.
She received the award, which carries €25 000 as prize money.
The international peace prize is awarded annually by the Börsenverein des Deutschen Buchhandels, an association of German book publishers and booksellers, which runs the Frankfurt Book Fair.
Other Windham-Campbell Prize recipients are: Nigeria's Emmanuel Iduma, Sharon Bridgforth (United States), Wong May (Ireland/Singapore/China) and Zaffar Kunial (United Kingdom).
Follow us on Twitter@NewsDayZimbabwe
Related Topics