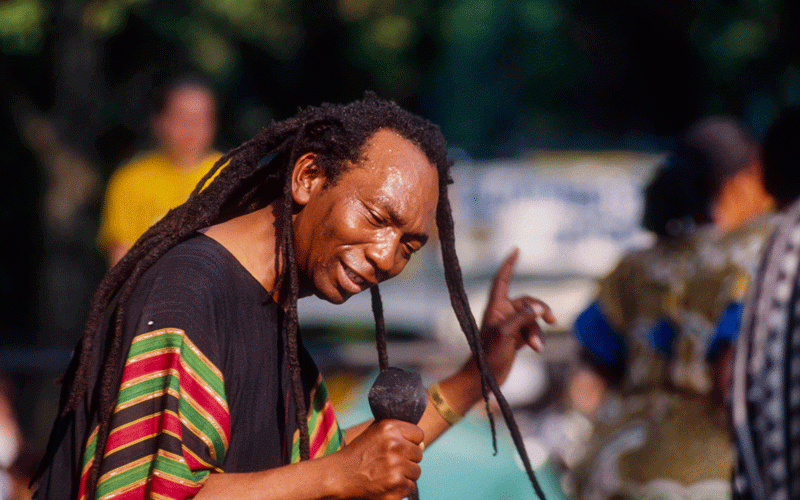 IN June 2023, the America-based National Academy of Recording Arts and Sciences (NARAS) which organises arguably the most respected, well-known and much sought-after music awards in the world, the Grammy Awards (Grammys), introduced three new categories which included a new award, the "Grammy Award for Best African Music Performance", solely focused on recognising and awarding music from the African continent.
This development was in part a response to music from the African continent and elsewhere (outside of US) being lumped together in the so-called "World Music", a category introduced in 1991.
Through this, the academy will recognise the Best World Music Album award, awarded for musicians and performers deemed to fall outside the "non-European, indigenous traditions".
In 2020, this award became known as the Best Global Music Album and has been won by the likes of Angelique Kidjo, Burna Boy, Ladysmith Black Mambazo and Soweto Gospel Choir, among others.
For many musicians, academics, producers and other stakeholders especially those of African descent and the diaspora, this category was somewhat inadequate and not fit for purpose, as they felt it did not fully embrace the sheer diversity of music from the African continent and elsewhere.
Given that the African continent is divided into mainly Anglophone, Francophone and Lusophone, it seemed the award did not pay sufficient attention to other countries and markets such as Kenya, Tanzania, Uganda and Rwanda whose primary language is Kiswahili.
Other issues have also been raised and in response, the Grammy Award for the Best African Music Performance whose eligibility is in the main a "track and singles category that recognises recordings that utilise unique local expressions from across the African continent.
Highlighting regional melodic, harmonic and rhythmic musical traditions, the category includes but is not limited to the Afrobeat, Afro-fusion, Afropop, Afrobeats, alte, amapiano, bongo flava, genge, kizomba, chimurenga, high life, fuji, kwassa kwassa, ndombolo, mapouka, Ghanaian drill, afro-house, South African hip-hop, and Ethio jazz genres.
While this is commendable, for a country like Zimbabwe it presents several problems, the biggest one being that music from Zimbabwe is only mentioned from the point of "Chimurenga" — the revolutionary music best known as being the soundtrack to Zimbabwe's war of liberation which was also called Chimurenga.
Though this genre remains popular in Zimbabwe, especially among the older generation — who still follow its biggest prophet and proponent, the legendary Thomas Mapfumo, who has been in exile in the US for decades, it does not seem that there have been any younger musicians who have taken up the sound, innovated with it to keep it relevant and popular among the "born-frees".
What this means then is that though that genre has been included by the Grammys, it may take a while or perhaps not happen in a long time that a musician from Zimbabwe who sings in that genre, be considered let alone win a Grammy.
The reality is that music from Zimbabwe has not been static or in a time warp but has evolved with the times, with the most popular being "sungura", known for its bands curiously called "orchestras", upbeat tempo and melodies which often speak of social issues.
Musicians such as Alick Macheso and his Orchestra Mberikwazvo come to mind and many others.
In the late 1990s and 2000s, the "Urban Grooves" genre emerged, which included among other things hip-hop, soul, R&B and dancehall and for a while dominated the airwaves.
More recently, Zimdancehall, a popular genre among the "ghetto youths" has developed and alongside it Zim hip-hop, though there is contestation on which genre is more popular than the other.
It is notable that in defining the parameters of the Grammy Award for the Best African Music Performance, genres such as amapiano, Afro-House, South African hip-hop are mentioned which obviously accommodate South Africa, while Nigeria and other parts of West Africa are represented by Afrobeat, Afro-fusion, Afropop, Afrobeats yet for Zimbabwe it is only Chimurenga which is mentioned.
However, the issue is not for the National Academy of Recording Arts and Sciences to fix, but for all stakeholders in Zimbabwe who are part of the ecosystem from musicians, producers, music promoters, government, civil society and even consumers to advocate for recognition of the other elements of music from Zimbabwe omitted through this categorisation — but also ensure that the music and its industry continues to evolve and grow beyond the borders as amapiano and Afrobeats have done for South Africa and Nigeria, respectively.
Investment in the development of the Zimbabwean music industry ecosystem is important not just from a "soft power" perspective, but also because music is a contributor to the country's gross domestic product and allows for young people to be active participants in the economy of the country among other things.
Tonderai Chiyindiko, is a South Africa-based actor, arts writer, creative industries researcher and consultant. He holds a BA Hons Theatre Arts (UZ) and MA in Applied Drama (WITS) and founded and runs Artiate Africa, a creative industries research and consultancy company. He writes in his personal capacity.
Related Topics