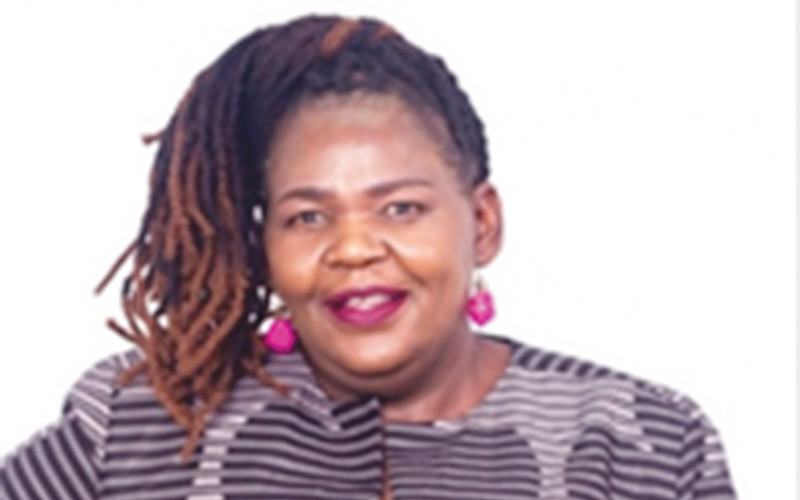 I am completely grateful for the way videos on social media have assisted the police in identifying perpetrators of violence and arresting them. It does send a clear message that with smartphones one cannot commit a crime in public with impunity. Assisted by videos, the police were able to arrest the boys who bullied the two schoolboys in Harare, the two men for assaulting an old woman in Matopo and the Tsholotsho learners for assaulting a girl on her way from school. I am sure there are others and these are just examples. I, however, have a moral conundrum of whether the recording on such videos should be the most important activity when such violence is happening. Increasingly witnesses silently record such crimes without even trying to intervene and stop the violence. As recent as today my sisters sent me a video of a man beating his wife while a woman was watching and recording.
While the circulation of such videos appears to be useful to the police, I have often wondered if that is the intention of those who do the recording or it's just an unintended result. Filming while possible irreversible mental and physical injury are being inflicted on a fellow citizen is heartless to say the least. The way I remember our norms as Zimbabweans is that it's second nature for us to intervene when we see violence, particularly against women and children. Where one is afraid for their safety one would shout for help. Stopping the violence should always take precedence over filming it. These days as most videos circulate on social media showing a full episode of violence rarely do you see someone trying to stop the violence in the videos. One wonders what kind of heart watches blood chilling violence and film it!
Granted, the video footage helps in getting the perpetrators arrested but recording the violence without intervening is not really helpful to the victim at the time the violence is being perpetrated. If you were to ask victims what they think is more important, recording the incident so that the perpetrator can be arrested or stopping the violence I am sure all of them would beg you to stop the violence. The reasons for this choice are obvious. Firstly, no one enjoys being beaten, secondly violence threatens life and more often than not causes permanent injury. No one would, therefore, prefer to endure violence so that a perpetrator can be caught!
In order for the reader to appreciate the consequences of filming instead of stopping violence let's put ourselves in the shoes of the Tsholotsho schoolgirl being beaten by her male schoolmates. Imagine what you would feel if your schoolmates turned on you and suddenly you are completely on your own with no one to turn to as you fear for your life. You go through the humiliation of begging for clemency while your fellow girl learners are laughing and filming! Then boom the video of you begging for your life goes viral and you have no control of who sees it but you are supposed to dust yourself and face the world. I have seen videos on social media of incidents that occurred three years ago, so these videos do form a permanent record which keeps resurfacing, thereby ensuring you never forget and if you can't forget moving on becomes difficult. Each time the video circulates the survivor suffers secondary trauma.
Psychosocial trauma
Most abused children or women will tell you the initial reaction to abuse is to feel, soiled, ashamed and somehow responsible. Battered women wear sunglasses to cover the bruises. Trauma leaves you feeling inadequate and with a strong sense of shame. Abusers do want you to feel inadequate, undesirable, alone and deserving of the violence — that is what going through violence makes you feel. So how does a young girl or boy or any human being for that matter deal with all that plus the fact that its viral on social media. No amount of punishment imposed on the perpetrator can bring back the broken trust, a lost eye or tooth, a dead mother to her children. No amount of perpetrator punishment can heal the internal wounds of psychosocial trauma. Most of us can't afford therapy so healing might not happen and we end up with broken young people who grow up to repeat the circle of violence in an attempt to recoup lost dignity.
We need to act
We do need to think about how we can make the smartphone work for us without being a slave to our cameras. We should examine our motivation for recording instead of stopping the violence. Are we driven by some sadistic enjoyment of another human being's pain? I believe if we can rekindle the empathy that is inbuilt in all of us. If filming is necessary for constructive reasons, is there no way of filming and helping at the same time? Once there is footage of the violence whoever took it has the responsibility to ensure its only seen by those who need to see it and that it does not go viral. The best thing to do is take it to the relevant police station and not to share it with anyone else.
Next time you feel like pulling out your phone remember the video will not be very useful to a physically and psychosocially maimed or dead person!
We can do better!
Sibusisiwe Marunda is the Regional Psychosocial Support Initiative Zimbabwe country director. She writes here in her personal capacity.
Related Topics