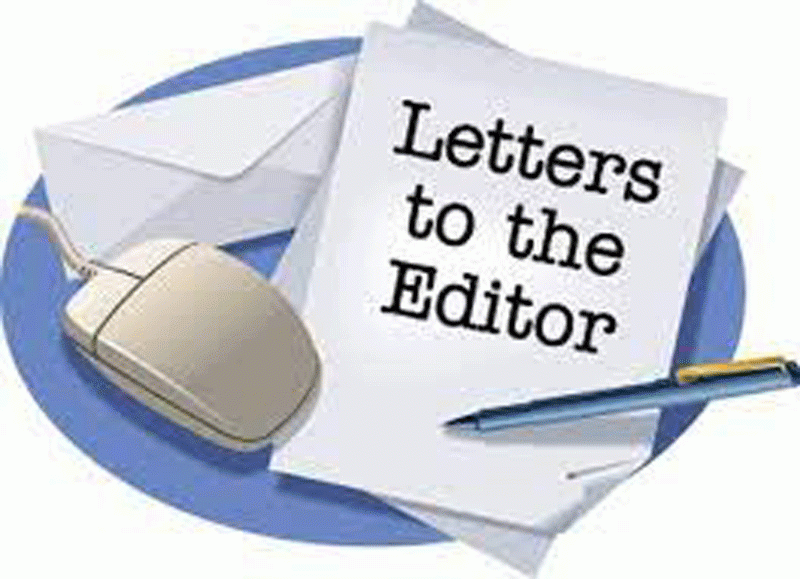 PRESIDENT Emmerson Mnangagwa should fire the Youth, Sport, Arts and Recreation minister Kirsty Coventry and the Sport and Recreation Commission (SRC) leader Gerald Mlotshwa for destroying local football.
The death of the once popular sport should be attributed to those running sports at government level not the Felton Kamambo-led Zifa board.
SRC, with the support of Coventry decided to suspend the Zifa board leading to our national soccer teams being banned from participating at international football events.
The delay in dismissing of Kirsty Coventry and the SRC board has seen fans shunning local football in preference of foreign leagues like the English Premier League or La liga.
Local football is in a worrying state and yet the Mnangagwa-led government is helplessly watching as the sport is being consigned to the mortuary.
Coventry should either resign or be fired as a matter of urgency if we are to save our football from collapse. Our sports administrators should respect international football governing bodies like Federation Internationale de Football Association (Fifa) and Confederation of African Football (Caf) before making reckless decisions to impress fly by night football administrators who cried foul after losing the Zifa presidency to Kamambo in a free and fair election.
Issues of vote-rigging sound malicious and baseless and not worth entertaining for now when our football is in the mortuary.
We simply want to see Coventry and the SRC board complying with the Caf and Fifa directives to have the suspension lifted.
We are not defending criminals, but we are expressing our displeasure over the decisions made by political figures in defiance of football governing statutes being used the world over.
Reinstate the Zifa board now and defeat its members in free and fair elections at congress instead of hiding behind Kamambo's mismanagement of Fifa funds.
As football fans we are smelling a rat Mr President.
The SRC move is destroying local football talent and depriving us of the entertainment privileges that we are entitled to.
Government interference in football matters in defiance of standing Fifa rules is unnecessary.
Stop taking advice from those that were defeated by Kamambo and save our game from demise. We are currently holding on to the rubbles of the careless decision to suspend the Zifa board. - Kurauone Chihwayi
Mining should support economic revival
REELING from two decades of economic mismanagement, Zimbabwe should bank on gold to shore up revenue and tackle the upshoots of rampant hyperinflation, corruption and coronavirus-induced lockdowns.
Global gold prices have surged more than 30% this year, topping a record US$$1 635 an ounce in October, as the precious metal became a safe haven for investors in the face of the COVID-19-induced volatility.
The landlocked southern African country boasts vast gold reserves, alongside chrome, diamonds, platinum and 40 other minerals.
Government should eye gold as a possible magic bullet for an economy forecast to contract by a tenth this year, according to the International Monetary Fund.
Official figures show that gold production this year rose by 10%, driven especially by output from small-scale miners.
Plans should be underway to reap US$12 billion from mining by 2023, mainly through gold.
The sector already accounts for 60% of Zimbabwean exports, raking in around US$1 billion a year which represents half of the southern African country's foreign direct investment.
Gold is expected to bring in US$4 billion a year by 2023, followed by platinum at US$3 billion, although government has given few details about how such a huge increase from current figures will be achieved. - Miner
Technology, future prospects of language translators in Africa
DESPITE the fast-paced intervention of technology in communication processes and systems today, certain aspects still remain irreplaceable to a significant extent.
One of which is the role of language translators using technology such as Google Translate, iTranslate, Skype Translator, and a host of other applications.
The African culture is one that is known for having over 2 000 spoken native languages, with English, French, Afrikaans, Italian, Portuguese and Spanish being the official languages on some parts of the continent since the colonial era.
In Africa, translation goes beyond just the replacement of spoken words as is often depicted in automatic translation websites and mobile applications.
Non-verbal cues like sound intensity and volume, kinesics (body movement), and proxemics (space) often convey distinct meanings.
This is a major milestone that artificial intelligence technology is yet to overcome.
It remains uncertain how technology intends to integrate a comprehensive verbal and non-verbal translation system into future language translator inventions, but this gap suggests a viable business prospect for language translators (individuals and businesses) in Africa to the Western world. - Graham Trust
IN response to Parirenyatwa stuck with 32 unclaimed bodies, MASEYA MASEYA says: Life in Zimbabwe is so difficult that some parents or relatives won't come forward to claim their relative's body for fear of expenses. We can deny this, but that's the reality. Zanu PF wants us to pretend as if all is well.
IN response to Intense jockeying for Zanu PF youth post, FARAI MAVHUNGA says: That's why the country doesn't go anywhere. Everything is about one man (President Emmerson Mnangagwa). Everything needs one man to decide. One man to commission, one man to choose, one man this and one man that. Why do we give one man so much power?
IN response to Govt widens forex levy basket, MOYO OSAMA says: The Zanu PF-led government wants to loot to the fullest, for the officials know that their sun is setting and that of Citizens Coalition for Change's is about to rise.
IN response to Another ED affiliated group surfaces, MUNYARADZI PETER MACHEMEDZE says: They can work for President Emmerson Mnangagwa now because it's elections time, after elections he is going to dump them like what he did to war veterans. He arrested them when it was not elections time and because we are going to vote he is pretending to recognise them.
WATSON FURAYI says: It's better to vote for a new government than to be told lies every five years. We want to hear new lies from a new government. Let us not judge Citizens Coalition for Change because it has not been given an opportunity. In 42 years of Zanu PF misrule, we have seen enough of it.
IN response to Staff exodus hits State universities, SIBONGISENI MNKANDLA says: The problem is that university fees and other basics are priced using regional and international standards, while salaries are based on "economic" situation.
IN response to War vets hold ED to ransom, SIPHO MNKANDLA says: Commensurate benefits are all what war veterans want. They will back President Emmerson Mnangagwa in his presidential campaign. War vets don't care about where the country is going, neither do they care about the suffering endured by their fellow citizens under Zanu PF nor do they care about the state of our hospitals, schools and roads.
Related Topics