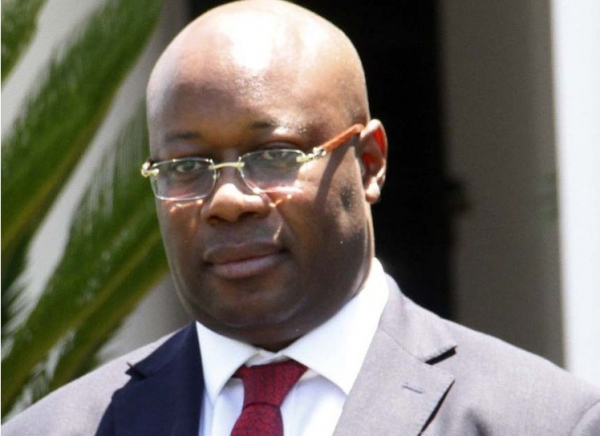 GOVERNMENT is on an overdrive to attract investment to stimulate socio-economic development. Since Zimbabwe is endowed with mineral resource wealth, mining is the heart-beat of the "Zimbabwe is open for business" mantra.
OPINION: Mukasiri Sibanda
By nature, mining is a capital-intensive business. Attracting investments, therefore, is critical to turn mineral wealth into modern schools, hospitals, roads and water infrastructure. Care must be taken, however, to choose investors who do not swindle citizens of their right to get a fair share of benefits from mining.
So far, there has been strong public disquiet on mining mega deals that are being sealed by government. Since the contracts are not publicly available, the citizens' radar cannot detect how the mega deals are primed to dig Zimbabweans out of poverty.
Government's move to select Anjin Investment (Chinese) and Alrosa (Russian) as the two foreign companies that will explore and mine diamonds escalates cynicism on the so-called mega deals.
Anjin is not a new investor. Has government "learnt nothing and forgotten nothing" from the saga of "missing $15 billion" from Marange diamond fields?
Anjin was one of the seven companies that was operating in Marange diamond fields prior to the consolidation of the companies in 2016.
The other companies included Mbada Diamonds, Diamond Mining Corporation (DMC), Jinan Investments, Marange Resources, Kusena and Gye Nyame. Government owned a 100% stake in Marange resources and 50% in the other six entities that were mining diamonds in Marange.
In a rare show of convergence of views, government, civil society organisations (CSOs) and communities expressed disappointment with diamond companies that were operating in Marange.
Red flags Former Finance minister Patrick Chinamasa gave a damning assessment that "there was greater economic impact from diamonds during times of uncontrolled alluvial panning than what is being realised following introduction of formal diamond mining arrangements."
Along with Parliament, the Office of the Auditor-General (OAG) raised several red flags concerning the joint venture companies that were operating in Marange. Mines Portfolio committee chairperson Chininga Chindori's 2013 report on diamonds flagged that there was no transparency in the manner in which government's joint venture (JV) partners were selected.
The report noted that from the due diligence exercise undertaken by Zimbabwe Mining Development Corporation (ZMDC), it emerged that the selected JV partners "have no diamond mining as part of their vision and growth strategy." For example, government's JV partner in Anjin is Anhui Foreign Economic Construction Company Ltd of China (AFECC).
OAG pointed out in 2012 that Glassfinish Investments failed to pay $40 million for acquiring ZMDC's 40% stake in Anjin. Shareholders of Anjin are AFECC 50%, military linked Matt Bronze Investments 40% and ZMDC 10%.
Matt Bronze acquired shares in Anjin via a related company, Glassfinish. Parliament's report on the "missing $15 billion" recommended that government arms, such as the security sector, should not be involved in mining ventures and should focus on their core business.
Hidden figures? OAG and Parliament noted that Anjin never produced financial statements to account for its diamond mining operations.
According to a Parliament report on missing $15 billion, "the company started operating in 2010 and from its inception to 2015, produced approximately nine million carats which generated about $332 million in revenue.
Out of that figure, $62 million went to government as royalties and $86 million was spent under corporate social responsibility.
Because of Anjin's failure to properly account for its business, OAG could not verify the investment made by government's JV partner as per JV agreement. This includes taxes paid to government as well.
ZMDC contributed a diamond concession and the JV partners were supposed to inject agreed funds to meet mining development and operational costs. Although OAG could not verify whether the agreed amount was invested in Anjin, the company admitted before Parliament in 2018 that the full agreed investment was not met.
The agreed capital contribution and amount were not stated though.
Due to its military connections, Anjin constructed a defence college amounting $98 million. This shows poor public expenditure prioritisation. Modernisation of health and education is a major priority.
Top government officials are squandering the country's scarce foreign currency by seeking modern health and education services abroad for their families.
Of course, the Chinese are our all-weather friends, but in Anjin's case, government should put national interests first.
How can a company mine diamonds from 2010 to 2015 and fail to produce audited financial statements, a basic integrity requirement?
The JV partners failed to inject the agreed funds into the business and yet we expect the company to be born again.
Government should make efforts to recover $40 million from Glassfinish for acquisition of ZMDC's 40% stake in Anjin. A vast uncertainty
Parliament should hold accountable, Mines minister Winston Chitando, on the selection procedure that resulted in the choice of Anjin and Alrosa. What happened to the agreement involving Vast Resources and Botswana Diamonds to explore diamonds in Marange?
National interests should not be used as a ruse to evade accountability. Section 315 (2) (c) of the Constitution requires Parliament to play an oversight role during negotiation of mining contracts, including performance monitoring of mining contracts.
It is disheartening to note that when President Emmerson Mnangagwa sealed mega deals in Russia, he requested assistance to modernise the military. What Zimbabwe needs now is to modernise its health and education services. Mining agreements should be made public to enable citizens to scrutinise the fairness of the deals. A proactive move to hinge sustainable socio-economic development on mining as envisaged by the Transitional Stabilisation Plan is needed.
Mukasiri Sibanda is an economic governance officer with the Zimbabwe Environmental Law Association. He writes in his personal capacity.