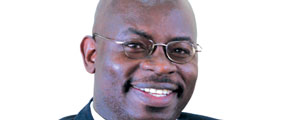 Welcome to another instalment of Financial Sector Spotlight.
Financial Sector Spotlight with Omen Muza
I start this way because we are in a new dispensation and salutations are in order. The political dynamics have changed suddenly — if not cataclysmically — and in just as fast a manner, we have to reconfigure our viewpoints/perspectives.
It's kind of disorienting, though. The sea change that has just happened vindicates those who typically defer to elections and their outcomes when it comes to determination of the direction of the economy.
This article explores some of the dominant themes which — going forward — are expected to impact significantly on the country's growth path, or lack of it.
Lines of Credit: Access to lines of credit will depend on whether the policies of a Zanu PF government will be adequate to normalise relations with Western countries and by extension, international bilateral and multilateral financial institutions.
If this is not the case, the political risk that has dogged the country for the past 15 years will persist and access to foreign lines of credit will continue to be limited or come at a significant premium where available. Despite the political solidarity they offer abundantly, African countries are not expected to help much because they typically offer much political support without commensurate financial support.
Sentiments expressed this week by Donald Kaberuka, the president of the African Development Bank (AfDB), sum up the challenge that lies ahead for Zimbabwe.
"Zimbabwe cannot afford another long period of uncertainty — the country has lost out for a decade. I would hope the government would put in place policies which are predictable and create certainty," he said.
Currency Reform: Zanu PF has often wished to see the return of the Zimbabwe dollar (ZWD), though circumstances on the ground effectively make that a long-term prospect dependent on real economic growth rather than mere rhetoric or any sort of short-term political expediency.
A successful return of the ZWD will depend on whether Zanu PF's policies can deliver appropriate growth evidenced by parameters such as exports and foreign currency reserves. In the meantime, the likelihood is that a Zanu PF government will push for the adoption of the Chinese Yuan alongside a basket of currencies, rather than pursue an outright return of the ZWD, unless they have an economic death wish.
The downside of the uncertainty surrounding the issue of the currency is that until policy visibility is much clearer, banks may have to contend with a dip in deposits as the banking public panics about the possibility of foreign currency balances being vaporised into ZWD mist.
Earlier this week, I received a panicky call from a close relative in the rural areas enquiring whether it was time to withdraw all USD savings and buy assets before they are forcibly converted into local currency.
Such people need reassurance as soon as possible. Indigenisation and Economic Empowerment: Zanu PF is coming to power largely on the back of an indigenisation and economic empowerment ticket, a policy which has often been seen as a scarecrow for Foreign Direct Investment (FDI).
The party actually goes further to suggest that indigenisation can substitute FDI, so everyone is keen to see how this will unfold, especially with regard to the banking sector which needs significant amounts of capital.
The fear is that there will no longer be a strong Gideon Gono-Tendai Biti axis to counterbalance outgoing Indigenisation minister Saviour Kasukuwere's bluster when it comes to indigenisation of the banking sector.
With Zanu PF set to solely constitute the next government, how the transition from rhetoric to reality will be managed is of critical importance.
Diamond Revenues: Opposition parties and civil society have often suspected forces aligned to Zanu PF of being behind the lack of transparency around diamond revenues; hence the diversion of funds away from the MDC-T-controlled fiscus, something which reportedly curtailed economic growth during the tenure of the Government of National Unity (GNU).
Assuming this to be true, now that Zanu PF will be in charge of the Ministry of Finance, will the money find its way back into the fiscus to help the new government grow the economy?
Having persistently and consistently accused MDC-T's Tendai Biti of deliberately withholding funding for agriculture and salaries for civil servants, it will be interesting to see how differently a Zanu PF minister in charge of the finance portfolio will handle underperforming government revenues.
Reform Agenda: The key purpose of the GNU was to perform the role of a transitional mechanism which instituted, implemented and sustained the socio-politico-economic reform agenda in preparation for a new dispensation.
Sadly, many of the key reforms were not completed by the GNU at the end of the 7th Parliament.
Will a Zanu PF government use (or abuse) its two-thirds majority to sustain, derail or altogether reverse the reform agenda? Time will tell.