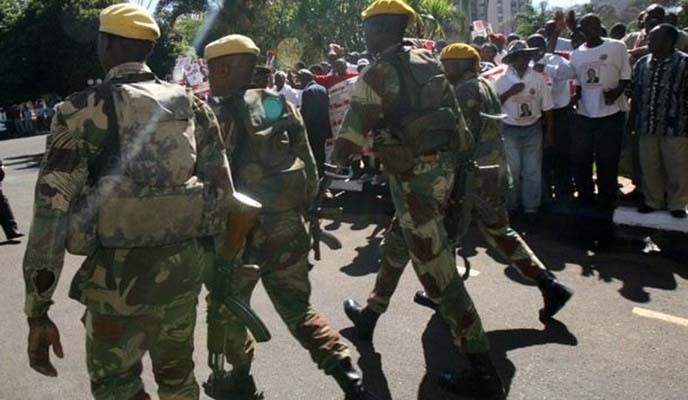 STATE security units, including the Zimbabwe National Army, have been ordered to stop their diamond mining operations alongside other mining firms that have been operating in the Chiadzwa are.
BY RICHARD CHIDZA
Mines and Mining Development minister Walter Chidakwa told journalists in Harare on Wednesday that the military had also been affected by the blanket ban on all firms operating in the area.
"There is nothing wrong with the military going into business in any particular sector. However, as far as diamond mining is concerned, we have one song now and that is ZCDC (Zimbabwe Consolidated Diamond Company). We have concluded discussion and consultations, nobody else will be operating except this company wholly-owned by government on behalf of Zimbabweans. They (military) will not be operating there," Chidakwa said in response to a question on the role of the army.
Mines and Mining Development minister Walter Chidakwa [/Caption]
Chidakwa intimated there had been underhand dealings and looting by mining firms at Chiadzwa.
"One gets the sense that someone was sitting there selecting the quality gems and stocking them away, while revealing the poor quality stuff for sale and then claiming they have been making a loss all along," he said.
Chidakwa warned there would a forensic audit and "whoever was responsible for any impropriety should take responsibility".
Diamond mining activist Farai Maguwu last year dared Chidakwa to "remove the army" from the Marange diamond fields, saying the country's service chiefs were involved "in plunder".
"Minister Chidakwa has no muscle whatsoever to tell the army generals that they have looted enough. Would he survive? Would he be able to go back to his wife and children? If he cannot stop the generals, then this merger issue will suffer a stillbirth," Maguwu said.
Chidakwa seemed to confirm Maguwu's theory disclosing Chinese companies that had been operating in Chiadzwa had not been forthcoming to discuss the merger when government announced it.
Maguwu last year accused "criminals who gave Central Intelligence Organisation operatives luxury vehicles in exchange for diamonds. The story of Marange is corruption from beginning to end. The Marange deal is about who is who in ruling circles and powerful military generals. That is the reason why two Finance ministers, one from the dying opposition and one from (a) decaying ruling party, sang from the same hymn book".