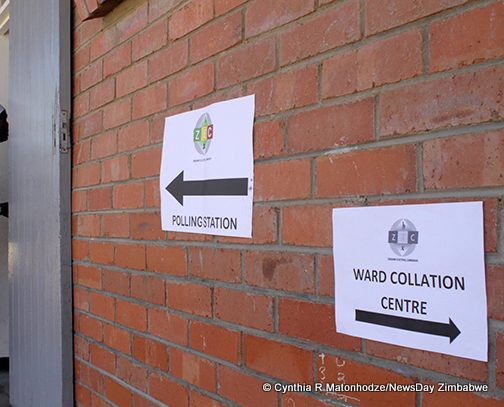 THE Zimbabwe Republic Police (ZRP) has vowed to block Zanu PF officials' bullying tactics in the run-up to this year's elections, saying they would execute their duties without fear or favour.
BY NUNURAI JENA
Speaking during an elections stakeholders' liaison meeting in Chinhoyi last week, Mashonaland West acting provincial police boss, Assistant Commissioner Thulani Ncube said the police officials were geared to discharge their duties according to the book and would brook no nonsense from politicians regardless of their status.
"The police will discharge their duties this time around without fear or favour in line with the Constitution. The police will not be told what to do, how to do it by political players," he said.
In previous elections, opposition parties accused police of siding with Zanu PF, including chanting ruling party slogans.
"Police are geared to do their duty without being coerced or influenced and I will assure you as police will do our job with speed and without hesitation. I assure you all your fears will be allayed," Ncube said.
MDC-T elections officer Kudakwashe Chigumo urged police and political parties to form liaison committees at ward and district levels to curb incidents of political violence before, during and after the elections expected before August this year.
Zanu PF representative at the meeting Simon Solomon appealed to other parties not to dwell much on the past, but let by-gones be by-gones.
The meeting, called by the police, was the first of its kind in the province and was attended by representatives of various political parties, the Zimbabwe Election Commission (ZEC) and the Judiciary.