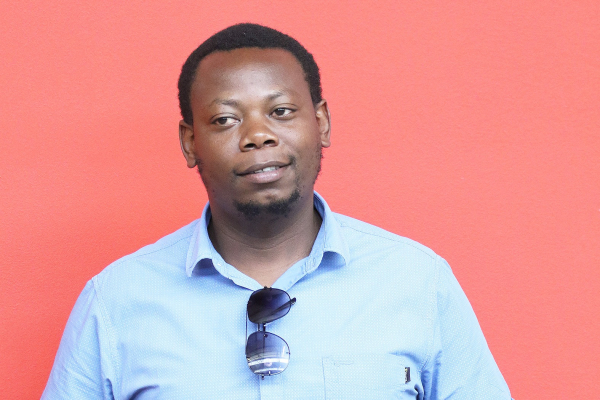 ACTING United States deputy Assistant Secretary for Southern Africa and Public Diplomacy/Public Affairs, Matthew Harrington arrived in the country on Wednesday ahead of a series of meetings with senior government officials, the business community, opposition and civic society leaders as well as the diplomatic community to assess the situation on the ground.
By OBEY MANAYITI
Our reporter, Obey Manayiti (OM), caught up with Harrington (MH) who said next month's elections in Zimbabwe presented a litmus test on whether the Zanu PF government has truly transformed from its troubled history of political and economic challenges. Below are excerpts
OM: Why is the US government slow in embracing the new Harare administration as compared to what the UK has done?
MH: Well, I would take issue with the characterising of our continued engagement with the Government of Zimbabwe as slow, we continue to have engagement on a high level both here in Harare and in Washington. That's ongoing.
We have shared our views about the relationships and expectations we have for improved relationships, so the engagement is ongoing.
OM: Do you think Zimbabwe is ready for free and fair elections, judging also by the history of our past elections?
MH: Again, I arrived last night (Wednesday) and I want to speak with people on the ground and I think some things are going well and we recognise that other things are not going so well.
I think some of the concerns about the things that aren't going so well are driven both by current developments, but also by concerns about the elections and how flawed they have been in the past.
So I think the extent to which the government and Zec [Zimbabwe Electoral Commission], in particular, can be as transparent as possible about addressing any concerns that might be out there we will send an important message. So I think that transparency and engagement with all parties is really important.
OM: Do you have any other concerns on elections besides those you mentioned above?
MH: I think the question of the involvement of security force members, the reports that we have heard about intimidation, that concerns us.
I think I heard reports of certain efforts to intimidate voters and this example is consistent with what has happened in the past, the writing of voter registration numbers, and that sends a message to intimidate people and those things raise concern and again, I will call and will continue to raise this in my private meetings with the government.
I think this is an important moment that I will repeat for the people of Zimbabwe, there is an opportunity to send a message that you were leading Zimbabwe on a different path and for transparency, for addressing the concerns that are out there will help Zimbabwe begin to leave behind what has been a difficult 20 years.
OM: I understand you are still to meet government officials, but from what you have gathered, are there any challenges on the side of government in implementing free, fair, elections?
MH: Well, I hope to hear from them and like I said, I am here to listen and learn and hear government perspective and I think that is important.
I am not here to transmit, I'm not in one-way transmission mode, I want to have a conversation on what is their perspective on how election preparations are going and I want to hear those insights and I will share our views as well and our expectations.
We would like to see a process that is free, fair and credible. Zimbabwe has a lot of potential to move forward in a different way and I think it's been stuck for the last 20 years.
So, I would like to see Zimbabwe be a successful, prosperous member of the international community again that it hasn't been for some time.
OM: The government recently said US companies are ignoring the sanctions on Zimbabwe, they are saying we are going to invest in Zimbabwe because it is the right time to do so. Do you think the restrictive measures are still having an effect?
MH: There are no restrictions in place for companies that want to invest here. Politically. We don't have executive actions or laws that restrict.
I think what has concerned the US companies in the past has been the business environment and the political environment and if both of those things get addressed I think US companies will come in.
OM: Are we going to see a change of policy if Zimbabwe holds free, fair and credible elections? Are we going to see a total removal of the restrictive measures?
MH: We are constantly reviewing our policy towards Zimbabwe and that is an ongoing process and again, as I said earlier, the election is an important event.
I think that that will be an early gauge whether government is really committed to the political and economic reforms that will be essential on putting this country on a different path, so at this point the ball is in Zimbabwe's court, we hope that they see them in a positive way.