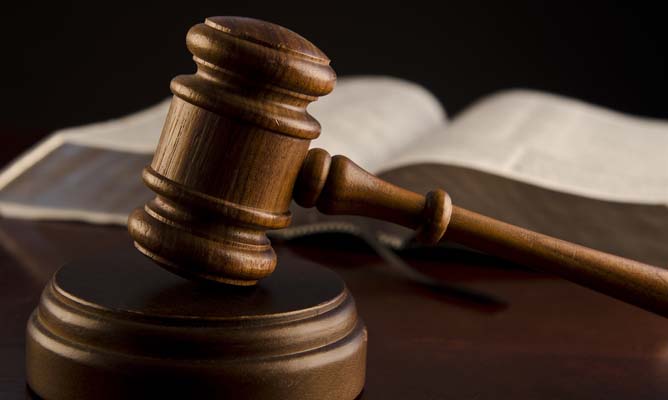 SEVENTY-EIGHT Victoria Falls female protesters were yesterday arrested after they defied a police ban and stormed council offices demanding accountability for the money they contributed over the past 18 years towards purchase of residential stands.
By Nokuthaba Dlamini
The residents claimed they paid the money through their various housing co-operatives. The stands were serviced by CBZ, before council last week gave them until end of last month to pay between $2 000 and $3 000 or risk forfeiture of their stands.
One of the co-operatives comprising of 408 members, mainly widows, said they had decided to picket council offices for fear of losing their stands.
The land in dispute is under BC847 Scheme.
Widows Sithembikosi Tshuma (50) and Pretty Mhlanga (49) said they had been paying $10 monthly since 2000.
"We formed a co-operative in 2000 where we were 206 since we had been on the waiting list and with council; we agreed to pay $10 per month. In 2008, we were called for vetting and what brings us here is that since that year, council has never come back to us.
"We were told to pay $410 each in 2014 and they went quiet again until this year when they suddenly told us that we need to pay 30% for the land under CBZ. Right now we are only left with 24 members as many have died, while some relocated and their funds have not been reimbursed. My husband died while we were still trying to acquire land and raising $3 000 on top for 200 square metres is too much for me," Tshuma said.
Mhlanga added: "After government ordered that our houses be destroyed at Kinshasa [during operation Murambatsvina], we also formed a cooperative where we paid $10 to service BC847 land and put sewer and water pipes and they went quiet until few months ago when we were instructed that we now fell under CBZ and we needed to top up 30% for us to qualify.
"They [council] called us on Friday to tell us that they are repossessing the stands and they could not listen to our pleas. We did not aim to demonstrate, we had gone there to plead as widows, but instead they sent police and dogs to march us out.
"Police officers stormed the place in an open vehicle and harshly instructed us to leave the place. We politely asked them where to go and they said to police and they followed us with their three dogs and all armed with batons and made us to sit in the sun and up to now, no one has addressed us."
Vice-chairperson of the housing consortium Charles Ncube said council was refusing to release the figures.
"They don't want to tell us how much has been paid for all those years. On the table, they want $725 000, that is 30% from us. The town treasurer said they needed to consult their lawyer who would advise whether to release figures or not, but now that is a problem because when we go to the table, we don't know how much we have paid against that 30%. They are demanding that each individual produces receipts beginning 2000," Ncube said.
Ncube claimed that he had been threatened with arrest over the issue.
"We are Zimbabweans and we are treated differently. They decided for us and put a poster to say they are repossessing stands of every beneficiary. The money is too much because the scheme comprises of ordinary vegetable and curio vendors, mainly widows. We applied for a meeting at police on Sunday to be addressed by town clerk and housing director and they did not grant us, but instead they have been calling us all night, demanding that we surrender ourselves to police on allegations of inciting violence. We did not sleep home because they were threatening us, I have all the proof," Ncube said.
Efforts to get a comment from council officials were fruitless as they were said to be in a closed-door meeting with police officials.
The consortium chair, Dimus Chimhunda, advised residents that council had proposed to meet with individual residents to have them present their grievances.
Council in 2016 entered into a $12 million deal with CBZ to fully service 1300 stands and only a few residents have managed to pay the deposit for the stands, which cost up to $32 000.