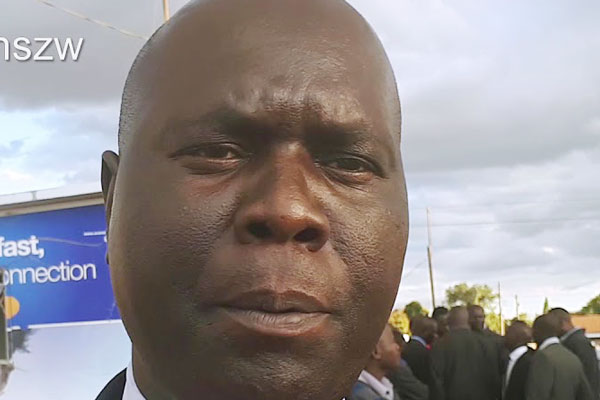 THE Zimbabwe Combined Residents and Ratepayers' Association has chided newly-appointed Harare mayor Herbert Gomba for making "inflammatory and reckless statements" after the latter blamed central governent for aiding the spread of cholera in the city.
BY Tafadzwa Mutacha
Ziccora president Stephen Nyabvure said Gomba's statements were ill-informed and ill-timed, saying instead of engaging in blame games with the Zanu PF government, the mayor should mobilise stakeholders to chip-in and curb the outbreak.
"It's a disgrace to hear such comments from a figure like him. He is our hope and to hear him make such utterances is bad for the society," Nyabvure said.
"Playing blame-game is over as people are dying and such comments will only fuel tension between the central government and Harare City Council."
He added: "Cholera is not targeting Zanu PF or MDC members, but it's affecting everyone, so we need all stakeholders to come and work together to fight this disease.
"He has shown to us that he is putting politics ahead of people's lives. It is his mandate to solve issues affecting Harare. Both parties should stop playing blame-games, but should join hands in saving people's lives. The same happened in 2008 and if they don't look back, a lot of people will die again,"
This comes after Gomba said the central government and Zanu PF should take responsibility for the cholera outbreak, which has so far claimed 28 lives, alleging that a caretaker commission that was put in place to run council business last month had abrogated its duties, leading to the outbreak.
Nyabvure added that he suspected the cholera outbreak to have been a result of biological warfare being used to settle political scores as similar events unfolded in 2008 after the late MDC-T leader Morgan Tsvangirai lost to former President Robert Mugabe.