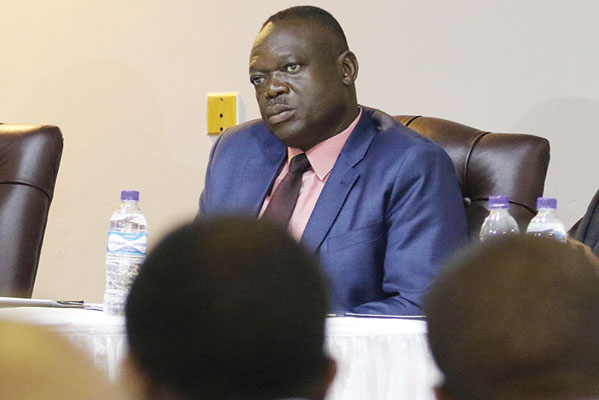 BY NUNURAI JENA
Lands and Agriculture minister Perrance Shiri is expected to launch a cattle-breeding project at Chinhoyi University of Technology (CUT) on Friday.
The project, which is being implemented by the Higher and Tertiary Education ministry, uses artificial insemination technology.
Semen is extracted from high-performing pedigree bulls to help local farmers improve the livelihoods through the production and mating of high quality cattle.
CUT spokesperson Musekiwa Tapera said the institution was set to establish a centre of excellence for technological innovation in animal genetics and reproduction, for the purpose of improving performance in the country.
The project provides farmers access to superior bulls at lower cost, reduce the need to buy or keep a bull on a farm, improve cattle production and reproduction performance, reduce cattle diseases and create a gene bank for cattle genetic resources among other benefits.
Breeds available include zebu breeds (brahman, boran), sanga breeds (tuli, mashona), exotic breeds (simmemental, beefmaster) and composite breeds (simbra, charbray and bonsmara).
The project is targeting all cattle farmers willing to work with others in a group and are able to pay a small fee towards project costs.