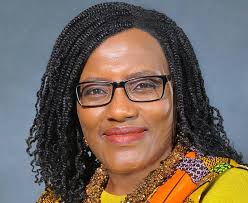 BY VENERANDA LANGA
Zimbabwe Revenue Authority (Zimra) Commissioner-General Faith Mazani on Tuesday told Parliament that companies and parastatals were not paying taxes resulting in a huge tax debt.
Mazani appeared before the Felix Mhona-led Parliamentary Portfolio Committee on Budget and Finance to speak on the 2020 budget where she also disclosed that corruption was still severely affecting border posts, resulting in Zimra missing out on taxes.
She, however, did not disclose the exact amount that companies and parastatals owed in taxes.
"Last year the Ministry of Finance introduced a 2% tax and I know that it is a tax which has received negative publicity, but what I want to explain, which is a major setback on revenue collection, is that tax compliance is very low," Mazani said.
"There is a huge debt owed particularly by our companies and parastatals resulting in a big fiscal deficit and the 2% transaction tax has been covering the gap, while we are building up capacity and encouraging companies and parastatals to pay."
Mazani said until big businesses can pay their taxes, it will be difficult to focus more on taxing the informal sector, which is currently making contributions through being taxed 2% on every transaction.
"We are discussing with the Ministry of Finance to have simplified taxes for informal businesses. We do have areas where we have presumptive taxes, for example, hair salons and transport. We are appealing for Parliament support to have systems that strengthen taxation because a lot of work is done manually," she said.
The Zimra Commissioner-General said the major headache was the country's porous border posts, in the wake of the country's policies to curb smuggling, continuously being circumvented due to lack of tight security.
"As Zimra, we do not have the capacity to secure borders and inasmuch as laws were passed to protect local industries we see certain sectors being treated differently and this presents room for rent seeking behaviour and a lot of smuggling. We have engaged the Ministry of Finance and the Ministry of Industry to look at some of our policies which have lost effectiveness," she said.
Zimra officials also told Parliament that there is need to look at internet technologies where most people, including Zimbabweans were now purchasing items through online platforms.
They said there is need to work on a framework to tax technology, otherwise Zimbabwe will remain an economy subsidising other economies.