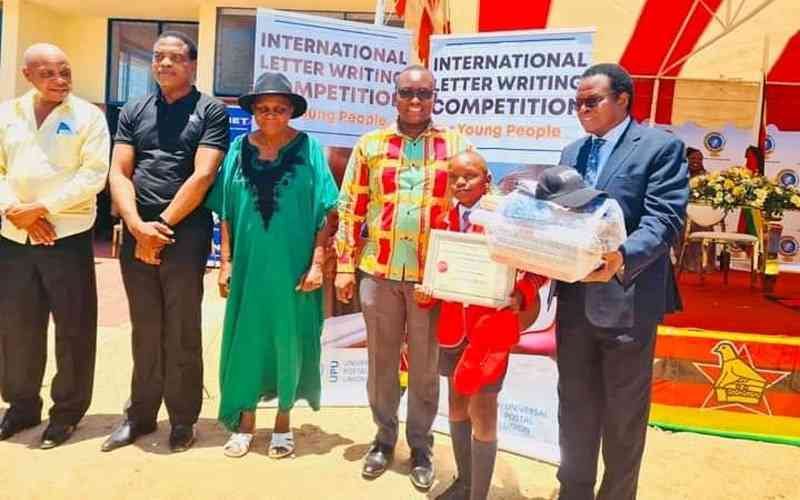 INFORMATION and Communication Technology (ICT) minister Jenfan Muswere has implored postal and courier service providers to innovate to counter global pressures.
Muswere said this at the commemorations of World Post Day held in Bulawayo on Friday.
"Today, the post must once again demonstrate its resilience in the face of geo-political issues that have negatively impacted both the availability of materials and the logistical processes of shipping goods," Muswere said.
"I am, however, confident that the post will rise to the challenge as always. In this regard, I am pleased to recall the great work and commitment demonstrated by all our postal and courier operators at the peak of the COVID-19 pandemic. I, therefore, call on all of you to craft strategies that are flexible enough to quickly adapt to unforeseen challenges and crises."
Wars and natural disasters are increasingly becoming impediments to the transportation and delivery of goods and services across the globe.
The Ukraine army recently suspended loading shipping vessels bound for South East Asia, the Middle East and Africa from Russia at the helm of Vladimir Putin's invasion of the country.
COVID-19-induced lockdowns also restricted postal and courier service operations.
But Muswere said the COVID-19 pandemic helped service providers in the postal and courier sector to improve their adoption of innovation in business.
"While the COVID-19 pandemic was a devastating disrupter, it was also a catalyst for innovative business ideas. The postal and courier sector had to quickly learn and embrace new skills to continue to serve humanity and facilitate communication among citizens of the world under difficult health situations.
"This, ladies and gentlemen, demonstrated the enduring resilience of the post, which has survived wars, droughts, natural disasters and pandemics, among others," Muswere said.
Follow us on Twitter @NewsDayZimbabwe
Related Topics