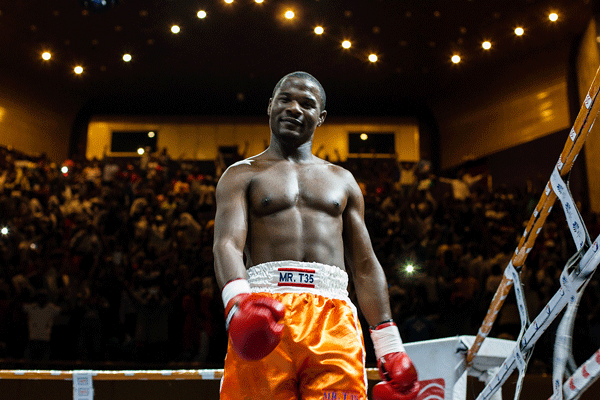 WORLD Boxing Council (WBC) welterweight silver champion, Charles Manyuchi's title defence fight against challenger Qudratilo Abduqaxorov set for Singapore early next year has been confirmed by the boxing body
BY HENRY MHARA
Manyuchi's handlers Oriental Quarries Boxing Promotions (OQBP) last month announced the fight between the Zimbabwean boxing superstar and the WBC Asian welterweight champion at a Press conference in Harare.
They said while the contract had already been signed, they were still waiting for approval from the WBC for the fight to take place.
Reports from Miami, Florida in the United States, where WBC are currently gathered for their 54th convention, suggest that the fight has been confirmed.
OQBP operations manager, Chris Malunga is part of the gathering in Miami. He had not responded to questions sent to him by the time of going to print last night, but sources confirmed that the fight had been given the thumbs-up.
"The fight is on, it has been confirmed for February 17. Charles' entourage is expected to leave for Singapore on February 2," the source said.
Manyuchi is expected to use the opportunity to build a case for himself that he is ready to challenge for the WBC welterweight gold title that his handlers have set sights on.
Malunga arrived in Miami with the aim of challenging for the title, previously held by the now retired Floyd Mayweather Jr. The belt is currently with Danny Garcia.
For Manyuchi to have a go at Garcia, he will have to first fight Amir Khan of Britain, who is ranked number one in the WBC welterweight division and is the first contender for the gold title holder.
The 26-year-old Manyuchi is currently ranked fourth in his division, according to the rankings released by the WBC yesterday, behind Khan and Americans Timothy Bradley and Errol Spence.
Manyuchi is now rated above Andre Berto (8), who fought megastar Mayweather Jr in his final match before retiring in September last year.
Manyuchi defeated Russian champion Dmitry Mikhaylenko in May to land the vacant WBC silver title previously held by Khan.
The 26-year-old is expected to begin training in Harare this week ahead of the trip to Singapore. Rainbow Towers has pledged to provide accommodation for the boxer while in camp.