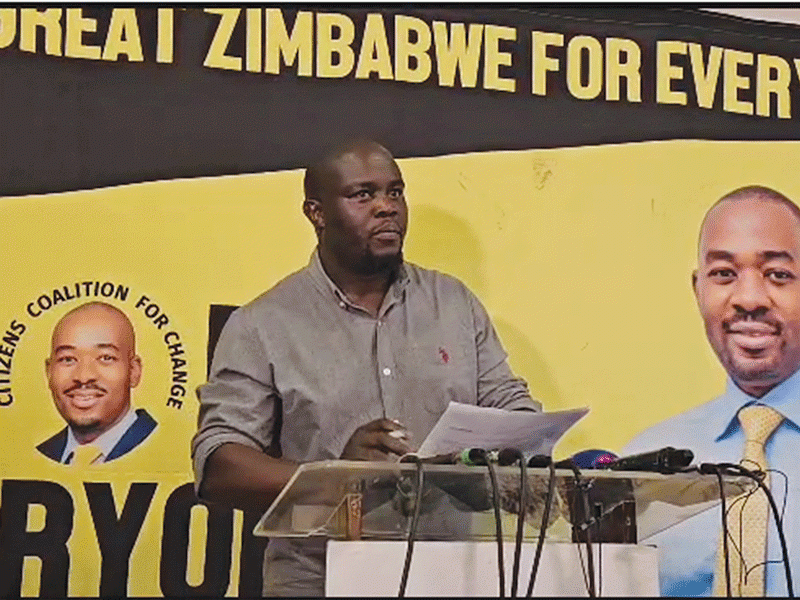 CIVIL society says intolerance among Zimbabweans is worrying as the nation joined the world in commemorating the International Day of Tolerance two days ago.
The United Nations established the International Day for Tolerance in 1996, which is observed annually on November 16 to educate people about the need for tolerance in society and to help them understand the negative effects of intolerance.
Some civil society organisations which spoke to NewsDay Weekender said the day was insignificant in Zimbabwe, where cases of political, domestic and gender-based violence, among other human rights violations were rife.
The commemorations came a few days after a Citizens Coalition for Change (CCC) activist Tapfumaneyi Masaya was found dead on Monday following his abduction in Mabvuku two days earlier while campaigning for the party's December 9 parliamentary candidate Munyaradzi Kufahakutizwi.
CCC spokesperson Promise Mkwananzi said Zimbabweans have no reason to commemorate the day.
"Unfortunately, in Zimbabwe, we have no reasons to celebrate as the most bastardised value by the errant regime of (President Emmerson) Mnangagwa," he said.
Zanu PF information director Farai Marapira, however, said his party is the most tolerant in Zimbabwe.
"It is a known fact that Zanu PF is the most tolerant party in Zimbabwe. We are different from other outfits like CCC, which thrive on intolerance, abuse, insults and disinformation. The President is preaching peace, tolerance, love and unity," he said.
"Such a day puts the opposition to shame because it continues to purvey the negativity and toxicity in society. One can just visit the president's timeline to see the nature and true character of our opposition. They are so full of vitriol, intolerance and hatred. We hope that on a day like this they will be able to introspect and realise that their toxicity does not build this nation. Only love and unity can."
Ibhetshu LikaZulu secretary-general Mbuso Fuzwayo said the day was irrelevant. "Sadly for Zimbabwe, the day is irrelevant. We are a country that is intolerant. We are a country that has no tolerance and is full of hatred, especially in our politics, both ruling and opposition. That is why we have many spits in our politics," he said.
"We need to cultivate a culture of tolerance in our homes, social gatherings, churches and politics."
Crisis in Zimbabwe Coalition spokesperson Obert Masaraure said national leaders are to blame for inflaming hatred among citizens to retain power. "Zimbabwe is a society filled with hate born out of intolerance," Masaraure said. "Citizens are angry and are ready to harm each other over petty differences.
"The country has been haunted by political violence in the recent past, and the lives of opposition activists Tinashe Chitsunge, Masaya, and Mbongeni Ncube, to mention just a few, were lost because of political intolerance. Gender-based violence is also on the rise as citizens fail to tolerate and embrace diversity. The Gukurahundi genocide also comes to mind."
Women's Academy for Leadership and Political Excellence director Stabile Dhewa said the day was important for women because they still demand peace and progress.
Related Topics