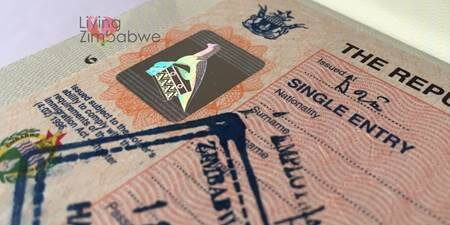 A HARARE woman who recently grabbed headlines on social media for allegedly conning unsuspecting Zimbabweans seeking certificates of sponsorship and visas to travel abroad has finally come out saying she was a victim of circumstances.
Nyasha Patience Mandeya claims that she legitimately rendered her services to clients who were seeking for visa application services and honestly referred them to those who she was made to believe offer genuine certificates of sponsorship.
She also said labelling her a fraudster or conwoman amounted to character assassination and misinformation, which has largely affected her legitimate business.
Mandeya has pointed a finger to some service providers, whom she said were behind the scam.
"My business associates and myself have made concerted efforts to unmask those behind the fraudulent issuance of invalid employment letters after swindling monies of innocent and gullible job seekers.
"Reports have been made with various responsible authorities such as the Zimbabwean police, UK [United Kingdom] Home Office, Office of the Ombudsman and other crime stoppers," she said.
"Social media platforms have also circulated information on some UK-based company accounts and their active directors, who are assumed to have fraudulently received monies transferred to their UK bank accounts in exchange for invalid certificates of sponsorship.
"The same people, we also fell prey to, allegedly ran a WhatsApp group with close to 300 people, administered by a man only identified as Blessing since May 15, 2023."
Mandeya suspects that UK-based FastWay Logistics, Connsosseuir Logistics and Ayd and Tayd logistics were behind the certificates of sponsorship scam.
She expressed willingness to engage her clients and explain how she also fell victim to the alleged scammers.
The businesswoman vowed to assist in recovering the money of those who were duped.
Mandeya also stated that previously, she had successfully assisted her clientele with visa applications with little or no hiccups.
Related Topics