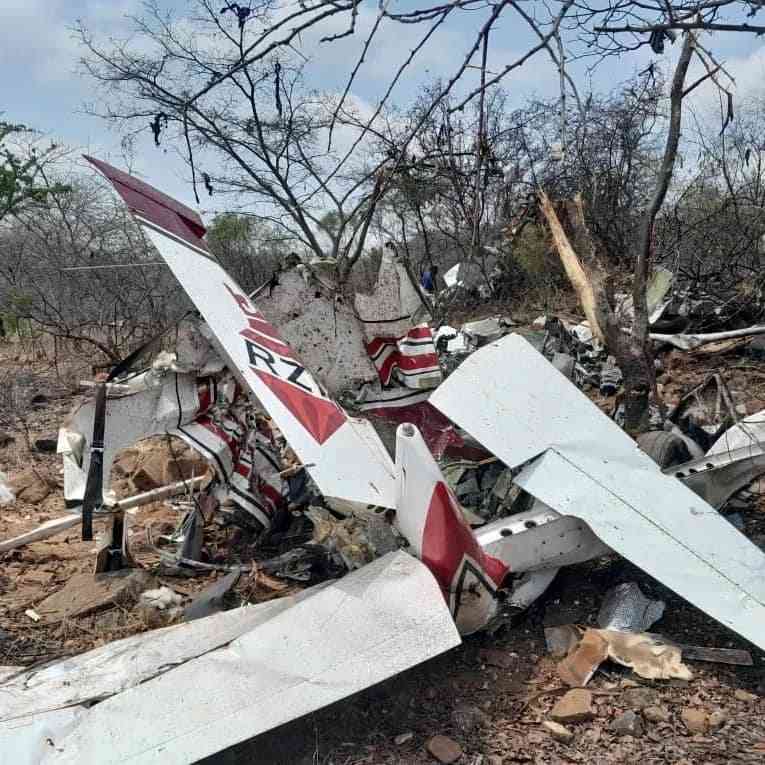 SIX people on board a RioZim Zcam plane died on the spot after it crashed in the Zvamahande area of Mashava, Masvingo province, yesterday morning.
The small aircraft was on its way from Harare to Murowa Diamonds when tragedy struck.
Sources at the mining company said preliminary investigations pointed to a mechanical failure, but police said they were still investigating the accident.
National police spokesperson Assistant Commissioner Paul Nyathi said among the deceased were two Zimbabweans and four foreign nationals.
"The Zimbabwe Republic Police reports a plane crash which occurred on September 29, 2023 between 7:30am and 8am, where six people are confirmed dead," he said.
"The Murowa Diamond Company (RioZim)-owned white and red Zcam aircraft had left Harare for the mine at 6am and crashed about 6km from Mashava."
Nyathi did not release the names of the deceased, but said more information would be released in due course.
This is the second plane crash involving a RioZim plane in eight months.
In February, a Piper 31 Navajo plane made an emergency landing in a field near Beatrice, injuring the five people on board. The plane was flying diamonds to Harare.
Related Topics