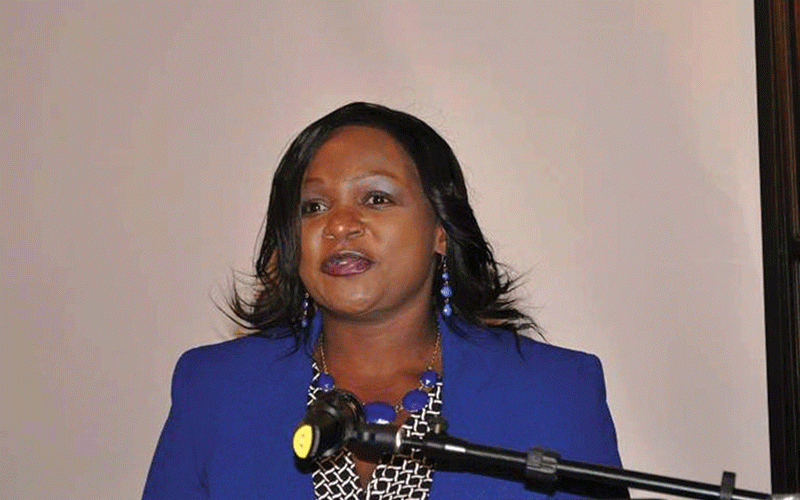 President Emmerson Mnangagwa yesterday appointed former Justice, Legal and Parliamentary Affairs secretary Virginia Mabhiza to the post of Attorney-General.
The appointment was announced by the newly-appointed Chief Secretary to the President and Cabinet Martin Rushwaya, in a Press statement last night.
Rushwaya also announced the appointment of Agnes Mahomva to the newly-created post of Public Health Advisor to the President and Cabinet.
Mnangagwa also appointed Jorum Gumbo as Special Advisor to the President Responsible for Monitoring and Implementation of Government Programmes.
Former Transport and Infrastructural Development deputy minister Mike Madiro was appointed chairperson of the National Railways of Zimbabwe board.
In the statement, Rushwaya said Mabhiza was a qualified legal practitioner possessing vast experience in criminal and civil litigation.
"Mrs Mabhiza also served as secretary [for] Constitutional Affairs in the inclusive government where she superintended over the COPAC-led constitution-making process and has represented the country at local, regional and international fora on matters of justice," Rushwaya said.
He described Madiro as an accountant of long standing.
Mahomva, according to Rushwaya played a critical advisory and co-ordinating role during the COVID-19 pandemic ensuring that there was evidence-based and well co-ordinated division of labour between and among government ministries, departments, agencies and other entities including communities and the private sector.
"This resulted in the successful management and containment of the national COVID-19 pandemic as documented in the 2021 and 2022 National COVID-19 pandemic response Intra Action Review (IAR) reports and the 2023 comprehensive National COVID-19 pandemic response video documentary," Rushwaya said.
"The decision has been necessitated by the need to strengthen public health promotion efforts and enhance the country's response to public health emergencies in view of the fact that public health issues span beyond the mandate of the ministry responsible for health."
He also said Gumbo would provide advice and independent coverage of the status of government's projects implementation countrywide.
Related Topics