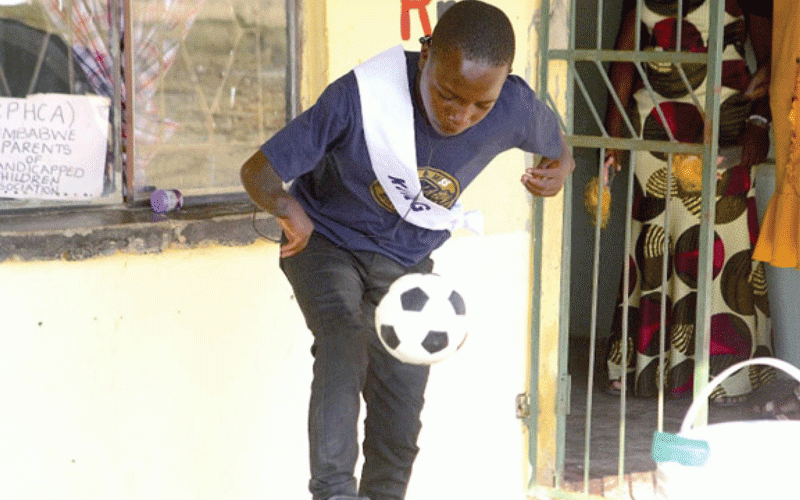 ORGANISATIONS representing people with disabilities (PWDs) have urged the government to swiftly enact a legal framework to fast-track the implementation of the national disability policy (NDP).
In 2021, President Emmerson Mnangagwa launched the NDP aimed at addressing the marginalisation and discrimination experienced by PWDs. However, the implementation of the NDP is being hampered by lack of a legal framework.
Speaking during a journalists training workshop on disability reporting last week, Federation of Disabled Persons in Zimbabwe director, Leonard Marange, noted that while they have NDP, they still need a legal framework to operationalise the policy.
"Much as it is a very positive milestone to have the NPD which is to a very great extent domesticated by the United Nations Convention on the Rights of Persons with Disabilities (UNCRPD), we are still concerned that we do not have the legal framework to enforce the NDP.
"For us, the launch of the NPD was akin to putting the cart before the horse because we want an appropriate and conducive legal framework that can lead to the enforcement of the NPD to be justiciable," he said.
Speaking to NewsDay on the sidelines of the workshop, Public Service ministry national director of disability affairs, Christine Peta, highlighted that government was in the process of coming up with a PWD Bill.
"We are in the process of repealing the Disabled Persons Act with the PWD Bill which has passed the Cabinet stage and is now going to Parliament for further processing.
"We expect that very soon we will have a new PWD Act which is aligned to the UNCRPD which Zimbabwe ratified in 2013. The new Act will also be aligned to the Constitution of Zimbabwe," she said.
Related Topics