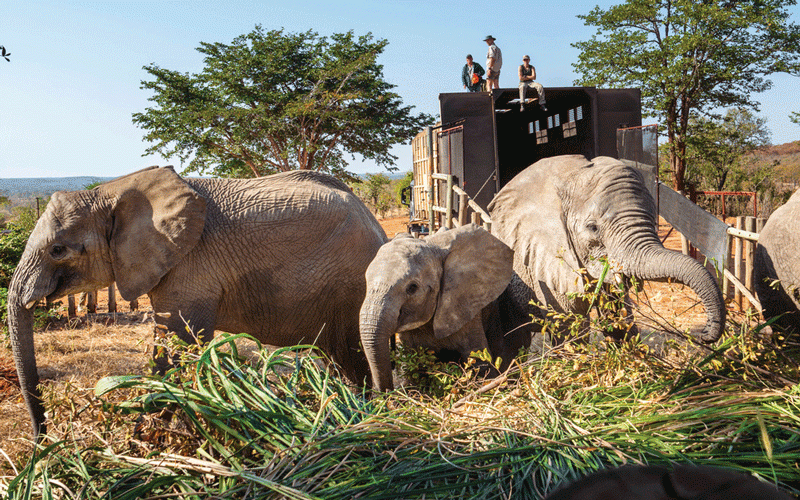 CONSERVATION experts have warned that migration of wildlife animals from Zimbabwe to Botswana could have a major effect on the country's growing wildlife economy.
Hwange National Park recorded its biggest migration of wild animals, mainly elephants, to neighbouring Botswana in four years as water holes ran dry because of a drought.
"The movement of the animals is likely to lead to increased human and wildlife conflict as they pass through areas inhabited by people," ZimParks spokesperson Tinashe Farawo said.
The United Nations International Panel on Climate Change has identified southern Africa as a hotspot for increased heat extremes and less rainfall.
"Living natural resources contribute to local, national, regional and global economies through tourism, forestry, hunting and fisheries, ecosystems services and other wildlife economic activities. They also contribute to human health and wellbeing through the provision of clean air, potable water, and natural food. With growing human populations, developing economies and the increasing demand for natural resources, it is even more important to understand contributions being made by wild resources and the importance of investing in these resources," said Safe Environment and Wildlife Africa executive director, Kalulu Mumpande.
Wildlife contributes over US$250 million to Zimbabwe's economy (one quarter of the total contribution by agriculture) through safari hunting, game cropping, tourism and live animal sales. Safari hunting generates substantial foreign exchange and provides direct employment for the local population.
"Zimbabwe's wild resources both its wildlife and natural landscapes, should be recognised for their economic livelihood and health contributions. This includes ecosystem services that benefit industries such as agriculture and commercial forestry which are, therefore, directly linked to wild resources. The wildlife economy encompasses business and economic services that either depend directly on wildlife for their core business or that contribute to the conservation of wildlife through their activities," he added.
On September 13, the Zimbabwe Biodiversity Economy was launched, providing a comprehensive baseline framework to measure and track the economic contributions of biodiversity and its associated ecosystem services. The programme offers an overview of Zimbabwe's biodiversity economy and presents a feasibility framework for natural capital accounting and an investment blueprint to identify and leverage opportunities within the biodiversity sector.
Related Topics