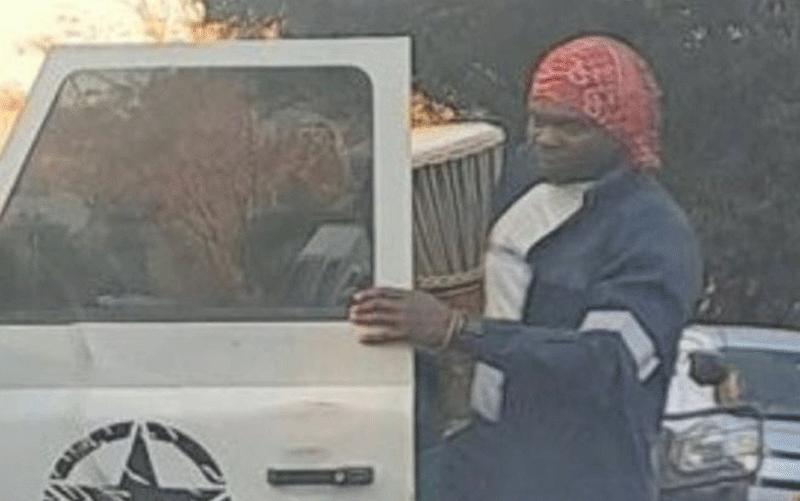 A CHINHOYI man appeared before Harare magistrate Simon Kandiyero yesterday on charges of disorderly conduct after he staged a lone protest in the capital.
Itayi Uthant Makombe (51) pleaded guilty to the charge saying he was drunk on the day.
Allegations are that on June 5, 2023, at around 0600hrs, Makombe blocked traffic at the intersection of Josiah Magama Tongogara Avenue and Sam Nujoma Street, Harare, with his Landrover Defender during the protest.
He climbed on top of his vehicle shouting: "Ambuya Nehanda vamuka, ropa zhinji rakadeuka uye richiri kungodeuka" meaning, "Nehanda has resurrected, a lot of blood spilled and is still spilling."
Constables from ZRP Harare CBD Traffic ordered him to remove his vehicle, and he refused before he was forcibly taken away.
His lawyer Gift Mtisi said Makombe was drunk.
"When he was arrested he was drunk. When he became sober, he showed remorse and told the officers that he was drunk at the time," Mtisi said.
Kandiyero said Makombe must be taken for mental examination.
"It is not admissible that the accused was under the influence of alcohol," the magistrate said.
"The behaviour and words that were uttered by the accused person makes the court wonder if he was in his right mind at the time. If his behaviour is repeated again, he will end up on the court's corridors again."
He will appear in court on June 2 after mental examination.
Related Topics