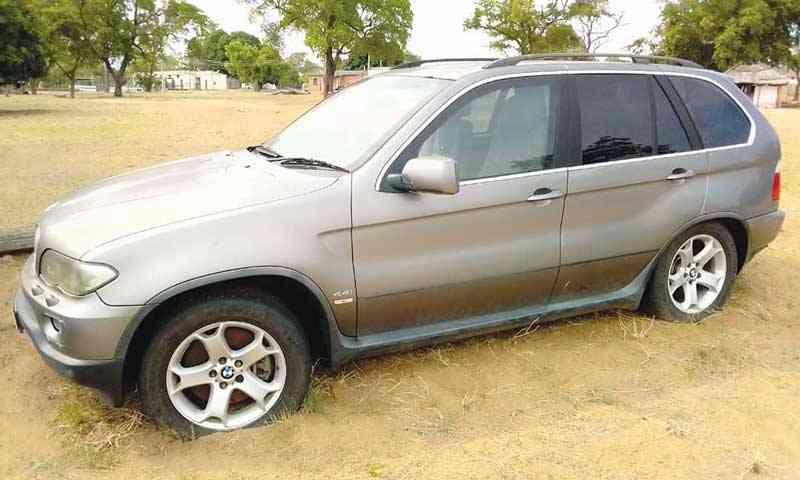 POLICE in Lupane, Matabeleland North are still holding the late former Prime Minister Morgan Tsvangiri's car, which they seized 15 years ago.
NewsDay visited a police compound in Lupane and observed that the bulletproof car is still parked on the premises but is in a sorry state after being exposed to inclement weather since it was seized from the late opposition leader.
Police spokesperson, Assistant Commissioner Nyathi refused to comment, saying he was busy.
"I' m in a meeting, call me tomorrow," he said.
Police impounded the South African registered BMW X5 that the late former MDC leader Morgan Tsvangirai was using to tour rural Matabeleland North province in 2008 which formed part of Tsvangirai's security motorcade, on June 6, 2008, in Lupane.
Citizen Coalition for Change CCC Matabeleland North provincial secretary Dalumuzi Khumalo said police arrested Tsvangirai, his former deputy Thokozani Khupe and former national chairperson Lovemore Moyo as they visited Lupane district to mobilise support ahead of the 2008 second-round presidential election.
"The police claimed the car was not authorised to be in Zimbabwe in terms of the Customs and Excise Act. They demanded that the owner either come to Lupane or he sends a written affidavit explaining how the vehicle was temporarily imported into Zimbabwe," Khumalo said.
The vehicle was donated to Tsvangirai by his South African friend Adrian Espag for use as he toured the country to drum up support ahead of the 2008 presidential poll.
In 2011, the police also seized cars belonging to Tsvangirai's official escort for having beacon lights usually found on police vehicles.
Related Topics